APPARENTLY, KIM KARDASHIAN is just like the rest of us when it comes to money management.
Well, you know, relatively speaking.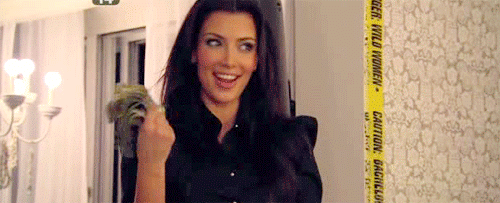 The mother-of-three recently revealed that her parents ensured she worked for everything she had as a teenager – an attitude which she has carried into adulthood and family life with Kanye West.
Yeah we know, we're struggling with the idea of Kim crossing her fingers at the ATM on a Friday night just like the rest of us, but apparently she's no stranger to the stress of sticking to a budget.
It's just that her budget is 1,000,000 times larger than ours, right?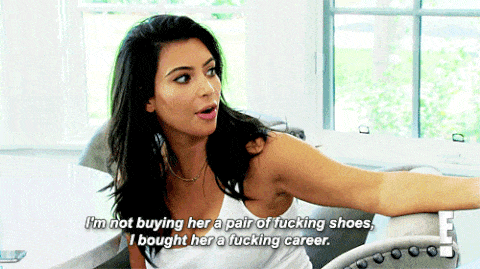 Speaking to WealthSimple, the 37-year-old insisted that keeping on top of her finances is a full-time job.
Sounds kind of familiar, to be fair. Well, except for everything she says, of course.
I'm really on top of my financial situation. I do everything. I see everything, write every cheque, I'm on top of every last detail. I was always taught to be like that.
And then she loses us even further.
Like it's definitely helpful to have a manager or someone pay your bills so they go out on time. But I think once you start giving too much control away, you could really just lose sight of what you have and what you need to do, especially if you spend a lot and have a big lifestyle.
Oh, and then she goes all Eddie Hobbs on us, and talks of budgets and balances.
I have a budget. I don't talk about specifics — I find that to be tacky and just inappropriate. I don't talk about like, oh, this is my budget, and this is my shopping budget and my living budget. But I know what I spend monthly and what it costs to run my household and what it costs to run this home.
Apparently, Kim isn't into splashing the cash, unless she knows a work commitment is coming up which will help her cover it.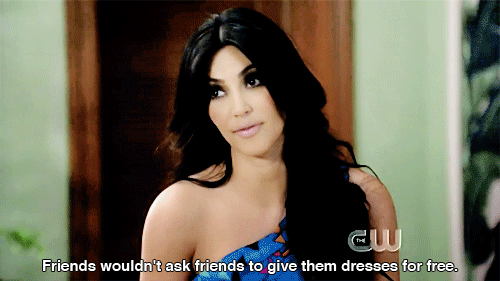 We know, we're a little skeptical as well.
It's hard all the time to stick within a budget, for sure, but I think it's a good guideline. And I'm the type of personality where I'm like 'Okay, I really want to buy this, so I have to make this in order to be able to buy that for myself'. So I'll make it happen. I'll say to my business managers, like, "Okay, I really want to get this, but I'll do this work thing to clear that out and balance it out.
Alright whatever you say, hun.
DailyEdge is on Instagram!