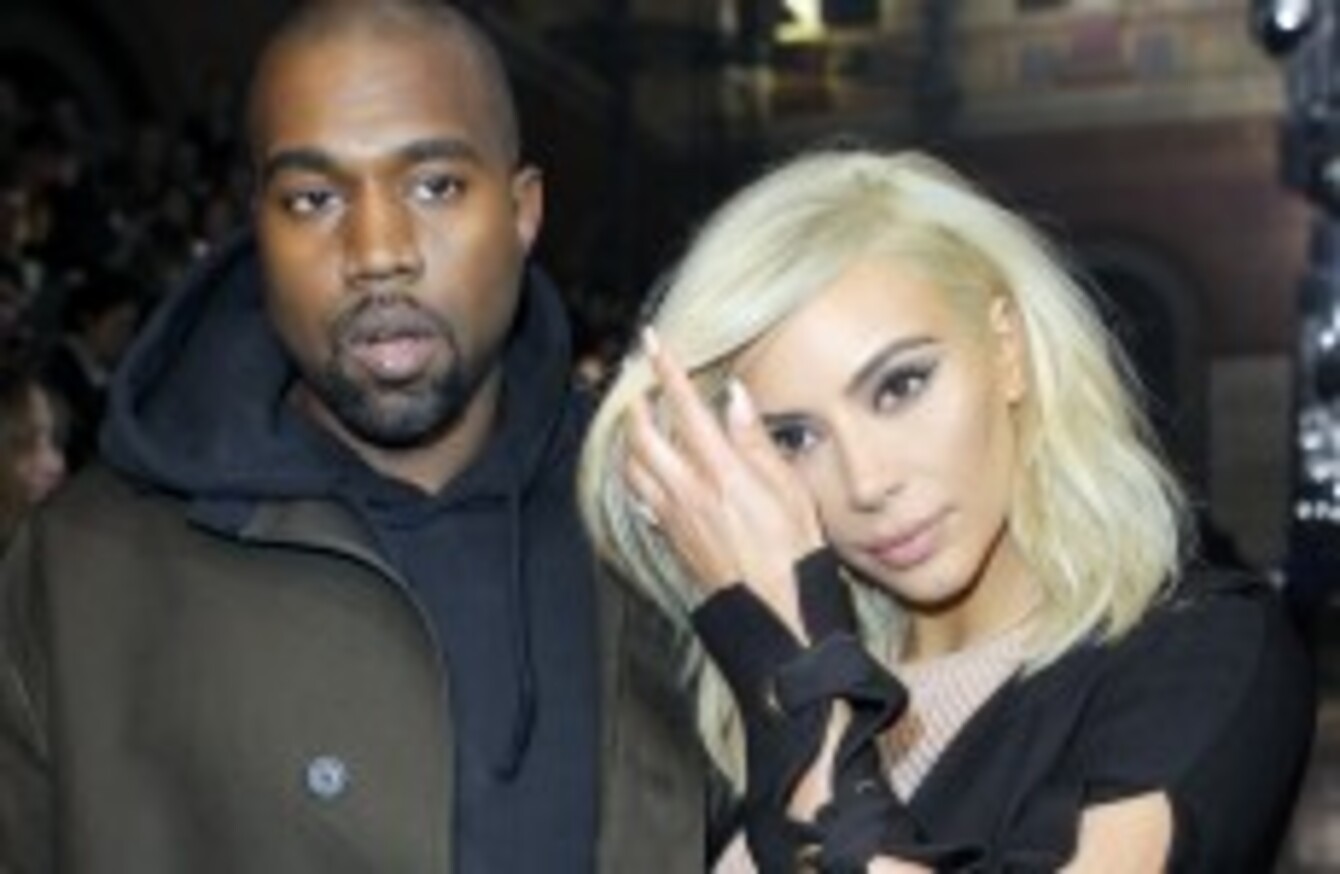 Image: AP/Press Association Images
Image: AP/Press Association Images
WE'D ALL PROBABLY like to see a little less of Kim Kardashian and Kanye West, but one American man has actually taken steps to completely eliminate them from Florida.
A Tampa judge was asked earlier this week to grant an 'emergency restraining order' banning Kim and Kanye from ever entering the state and appearing on local TV.
According to the Tampa Bay Times, the petition came from an inmate of Pennsylvania prison, Wayne Albright. In it, he wrote:
I think it's safe to say we as a country are sick and tired of the Kardashians and most of all Kimberly and her self-proclaimed best rapper rockstar on the planet, Kanye West.
"Kimberly".
Calling the couple "the worst pair of role models this world has ever seen", he continued:
This task America has placed on your shoulders won't be an easy one, but we all have faith in your ability to get the job done. So, whatta say, make us all proud.
Sadly, Albright's request was denied on the grounds that Kim and Kanye are not about to harm him. And we got so close, eh?