OVER A MONTH has passed since the Game Of Thrones finale, and fans are still obsessing over one particular detail: the fate of Jon Snow.
HBO HBO
As most of you know by now, Snow finished out the fifth season in a pool of his own blood, after being stabbed by his fellow members of the Nights' Watch. Sob.
Since then, fans have been searching for any clues that he'll be appearing in season six – up to and including observing any changes in actor Kit Harington's hair.
There was an outpouring of delight when he showed up at Wimbledon with full Jon Snow mop: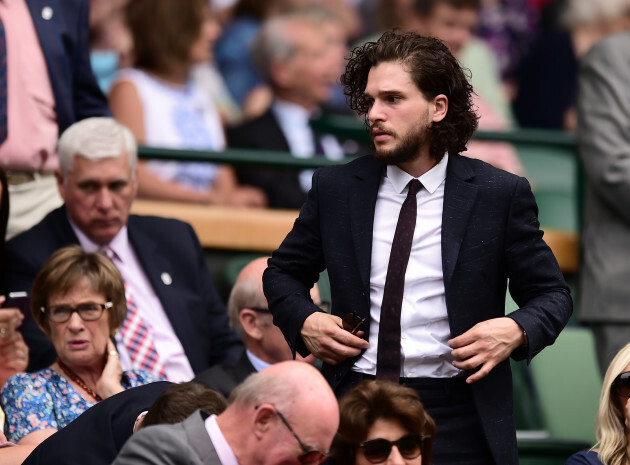 Adam Davy / PA Wire Adam Davy / PA Wire / PA Wire
Filming began in Northern Ireland last week, and people have finally gotten the cold hard evidence they've been waiting for.
Today, fan blog Watchers On The Wall posted two images of Harington on his way back to Belfast last night – theirspies noted that Tom Wlaschiha, who plays Jaqen H'ghar, was also on Harington's flight.
Is this the evidence everyone was hoping for? Is Jon Snow alive and well in season six? Well, if he's not, he's disappointed a lot of people:
Watchers On The Wall has speculated that Harington might be back to film a funeral/play a dead body, as actor Charles Dance (AKA Tywin Lannister) did in the last season.
Or Jon Snow could be right as rain and ready to kick ass again. We want to believe.