EVERY WEEKDAY MORNING, the Daily Edge rounds up the best of the day's celebrity dirt – from the top to the very bottom.
Here's The Dredge.
#WHERE ARE YOUR SMALLS? So at the LA premiere of Kristen Stewart showed us her knickers in a sheer, lacy dress.
At the London premiere, she's gone for the lacy thing again, but instead of showing us her pants, SHE'S WEARING NO PANTS!
Check out what can only be described as a lace onesie, complete with what looks like bits of black bin liners to protect her modesty.
That said, she still looks like a ride…
"Hey Kristen, remember that affair you had with the married man?… Oh look, you're not wearing any pants" (Ian West/PA Wire/Press Association Images)
#OUR EYES! Hulk Hogan's sex tape is staying online for the moment.
A judge has said that the tape can stay on Gawker.com, despite Hulk's lawsuit. The judge said that because the 'cat is out of the bag' and everyone had already seen the tape, it's too late to protect the wrestler's privacy (TMZ)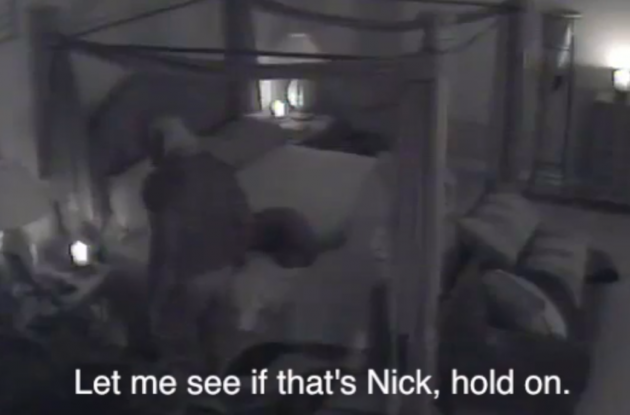 Remember when Hulk Hogan stopped having sex with his friend's wife so he could answer his phone. No? Well here you go. (via Gawker)
#HANDBAGS Cher and Donald Trump are showing that they are down with the kids by having a Twitter war.
Cher had a go at The Don after she discovered that Macy's department store was selling some of his products. She went on to call him a "racist cretin" and referred to his "rug".
He responded: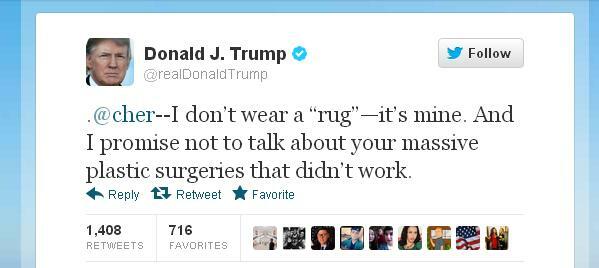 Ouchies!
And the rest of the day's dirt…
Did Justin Bieber propose to Selena Gomez twice, and did she say no… TWICE? Morto (Oh No They Didn't)
One Direction star Niall Horan of the Mullingar Massive is set to earn €12m from the band's 3D film (directed by Morgan Spurlock) (Irish Daily Star)
Brad Pitt and Angelina Jolies' children "jump on tables and throw food at each other" at a local pizza parlour (US Weekly)
Tulisa from the X Factor is doing a line with Newcastle footballer Danny Simpson (Irish Daily Mirror)
Jon Bon Jovi's daughter Stephanie has been arrested after an alleged heroin overdose (US Weekly)
For more, follow @dailyedge on Twitter and like The Daily Edge on Facebook.