WHAT HAPPENS WHEN Adele and Lady Gaga post a selfie together?
The internet goes into overdrive, of course.
Last night, Lady Gaga posted this photo of herself with a rather cheery-looking Adele.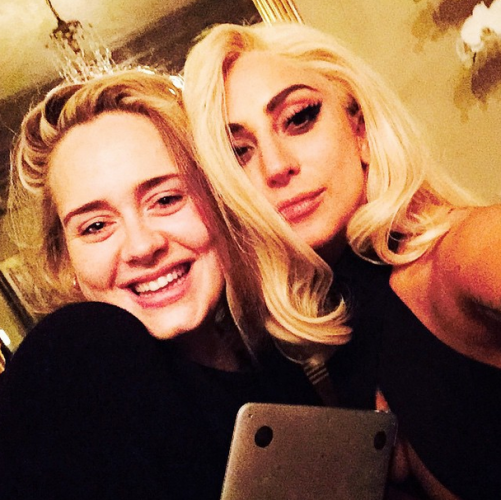 Lady Gaga / Instagram Lady Gaga / Instagram / Instagram
The singer captioned the photo:
Nothing like a Wednesday night bro-down with the beautiful Adele.
A bro-down, you say? But, pray tell, what was the purpose of this bro-down?
The immediate speculation is that the two singers were collaborating on some music – possibly for Adele's new album, which is due to be released at some point in 2015. (God willing.)
Of course that hasn't been confirmed, but the mere possibility of a Lady Gaga/Adele duet sent Twitter into meltdown.
A lot of people sadly passed away after viewing the selfie.
While others just got excessively emotional
Some expressed their hopes and dreams for the possible duet
While others got to thinking of possible names
And don't even think about adding Sia into the mix.
Dead, slayed, etc.