IT'S FRIDAY, AND you know what that means.  It's the freakin' weekend, baby and we're about to…erm…watch us some television.
That's right, for most of us, television plays a significant role in the weekend so every week we attempt to steer you right as to what to watch depending on your situation.
If you're babysitting… Twilight/Life's Life This (RTE2, Fri, 21:15/all evening)
trte
If you've got a lend of some tweens for the night, why not suspend all your critical abilities and watch hit movie Twilight?
Aside from the film, tonight RTE2 will be showing short documentaries made by young people across Ireland over the course of one day throughout the evening.
If you're staying in… The Graham Norton Show (BBC1, Fri, 22:35)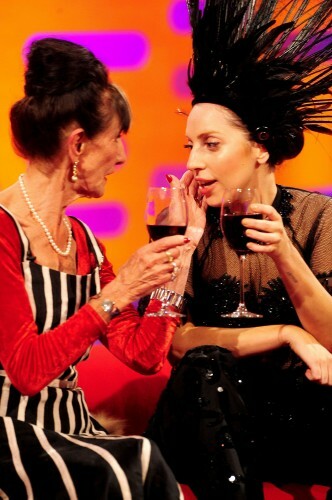 Ian West Ian West
Lady Gaga's on, and love her or hate her she's always entertaining.  Plus, this is the episode on which she met June Brown who plays Dot Cotton, and now they're apparently best mates.
Gas.
If you're saving money… The Last Samurai (Sky 1, Sat, 21:00)
okyanusy3
An epic film has a good way of occupying a Saturday night in and fending off the FOMO.
This bad boy, featuring Tom Cruise, is pretty good too.
If you're having friends with kids over… The Golden Compass (C4, Sun, 16:00)
HisDarkMaterialsorg
Having friends over?  Are they bringing their kids?
Why not pop the little cherubs in front of fantasy kids film The Golden Compass and have a little adult catch-up time?
(This would also be a fairly decent one to watch with the kids if you fancy some down time.
If you'd like to speak to anyone on Monday… Love/Hate (RTE1, 21:35, Sun)
RTÉ - Ireland's National Television and Radio Broadcaster
This is all people will be talking about on Monday, so if you want to enjoy conversation you might as well watch it.