THE LATE LATE Show is back, and already it has produced a quintessentially Irish telly moment on their first night.
Yes, they cut to Marty Morrissey live on air as he crashed a wedding
RTE Player RTE Player
"I've gatecrashed a few weddings in my time but I always knew the people. I haven't a clue who this crowd are."
RTE Player RTE Player
But why was the intrepid Marty out and about? Well, there's quite a story there.
The couple getting married on Friday were Alan and Claire from Wexford – and they had booked The Swing Cats band for their day. But The Late Late also wanted the same band to perform for their series opener. It looked like they might be double booked.
So, The Late Late got the band to pre-record in the afternoon, and to make up for the stress of it all, they sent Marty along to crash the wedding.
He sent well wishes from the whole of Ireland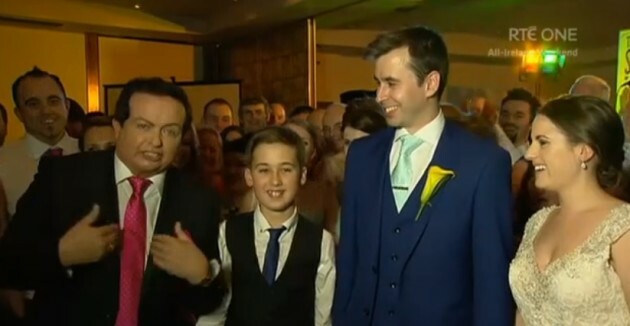 And Marty promised to bop the night away with them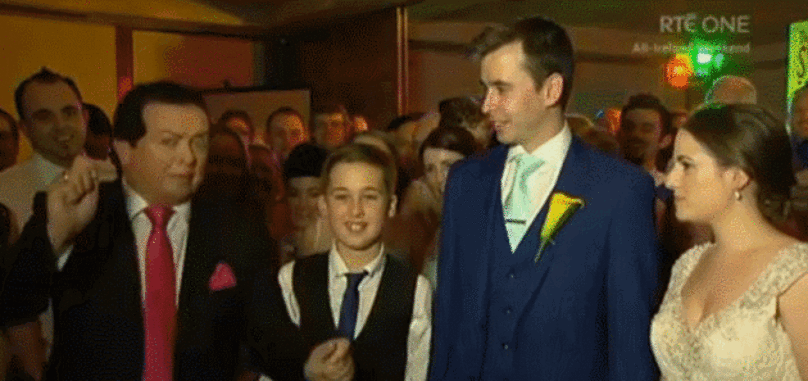 Needless to say, the Marty Party went down well
We were all wondering about the present
Whose wedding will he come to next?
#MartyParty