EARLIER THIS WEEK, the music world was rocked by the death of Cranberries' singer Dolores O'Riordan at the age of 46.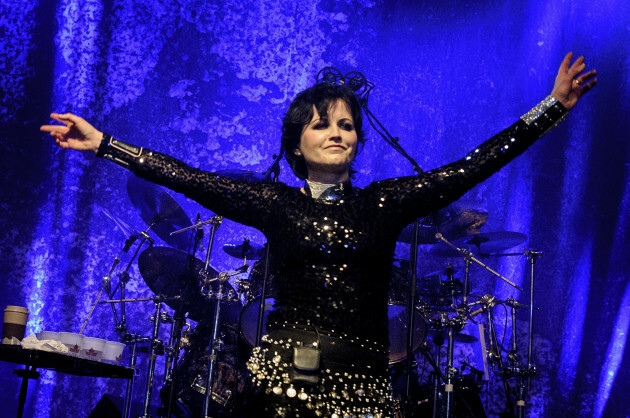 Igor Vidyashev / PA Wire Igor Vidyashev / PA Wire / PA Wire
Tributes have flooded in for O'Riordan from all corners of the world, and musicians like Hozier and Kodaline have been sharing stories of the influence she had on their work.
In light of all this, Late Late Show viewers appeared to be expecting a substantial tribute to O'Riordan on this week's show – and they were not pleased at the '60 seconds' of air time given to remembering the singer.
Can't see the video? Click here.
Speaking about O'Riordan, host Ryan Tubridy said:
She was somebody who was very important to this country, an international icon for [Ireland] and a representative of her hometown of Limerick… She was somebody who came to visit us here a few times, sometimes on the radio. I always loved seeing her and meeting her, didn't know her particularly well but she was great fun, a livewire…
Like everyone else who heard the news on Tuesday afternoon I was shocked, we were all shocked, to hear that such a unique voice and a good spirit has been taken from us far too early. But not just from us obviously, more importantly from her children and her family. Tonight on the Late Late Show we'd like to pass on our condolences sincerely to Dolores' family, and her bandmates, and the people who loved her and her music over the past 25 years.
This was followed up by a short clip of The Cranberries performing Zombie on the Late Late in 1994: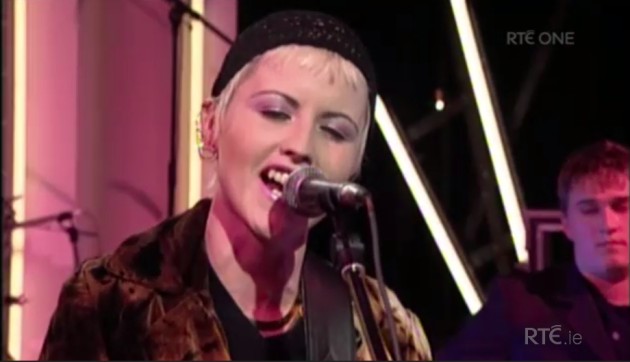 RTÉ Player RTÉ Player
Many viewers felt that O'Riordan 'deserved more' than this, suggesting that the show should have gotten some Irish artists to do a musical tribute.
However, others pointed out that a more 'elaborate' tribute could happen later on:
O'Riordan will be laid to rest on Tuesday with a Mass at St Ailbe's Church in Limerick. An inquest into her death will take place on April 3.
DailyEdge is on Instagram!