AFTER WHAT FELT like the longest working week in history, the weekend is finally here.
It's time to bunker down and make plans, thus we have some suggestions for where TV might fit in, no matter what you're up to.
If you need an excuse to stay in… The Late Late Show (RTE1, 21:35, Fri)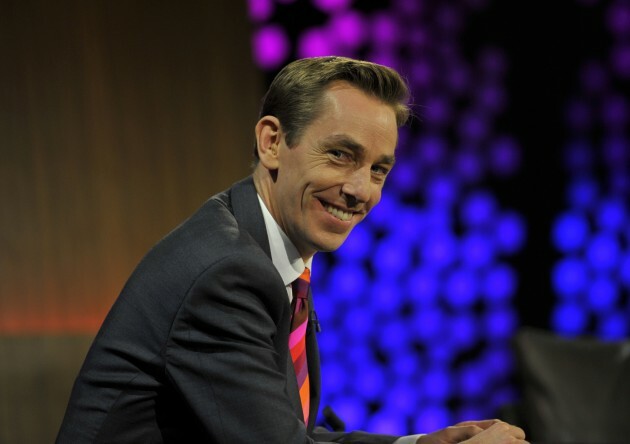 Photocall Ireland Photocall Ireland
Ok, I know this is two weeks in a row that we've recommended the Late Late Show, but the lineup tonight is actually brilliant.
Ryan will be chatting to Brian O'Driscoll, Steve Coogan AND Colin Farrell.  Who doesn't want to see that?
If you want to be in the know… Man Down (Channel 4, 21:30, Fri)
Comedyon4
This comedy series written by and starring comedian Greg Davies premieres tonight, but Channel 4 have already ordered a Christmas special which indicates that they're pretty confident about its success.
Get in on the ground floor and seize the opportunity to be smug about seeing something 'before it was popular'.
If you're struggling with the change of season… Die Hard (C4, 21:00, Sat)
cinematictrailers
Nothing says winter like Die Hard, so if the strangely balmy temperature outside is confusing you about the time of year, this should jolt you into reality.
Also, who doesn't love Die Hard?  NO ONE, THAT'S WHO.
If you're visiting your granny… Out of Africa (RTE2, 14:15, Sun)
MoviemanTrailers
This film from 1985 won awards left right and centre and stars the eternally lovable Meryl Streep and Robert Redford.
She'll love it, you'll enjoy it, and you'll shake some of that guilt about not visiting your granny enough.
If you have insatiable curiosity… The Bigfoot Files (C4, 20:00, Sun)
Channel 4
If you've ever wondered whether Bigfoot was real, this is the program for you.
It uses modern science to explore as to whether or not the creature existed or indeed exists.  You'll have a lot to tell your colleagues in work on Monday after watching this.