IT'S THAT TIME of year again… you're thinking about getting the decorations down, Santa lists are being made, and you're feeling inadequate about not making your own puddings.
However, it's also Late Late Toy Show time, and we invite you to sit back this evening, relax, embrace Tubs with open arms, and play our Unofficial Late Late Toy Show Drinking Game.
(Psst be sure to tune into our legendary DailyEdge.ie Toy Show liveblog, kicking off at around 9.20pm)
To play the drinking game you will need:
A festive beverage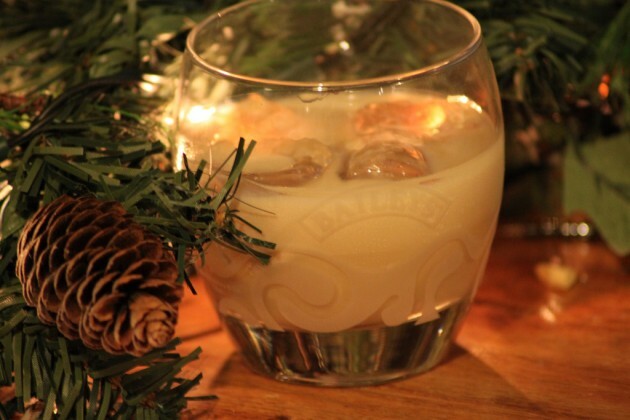 burninmoon burninmoon
Doesn't have to be alcoholic. In fact, non-alcoholic is better (we've a lot of Toy Show to get through yet). Suggestions below.
A telly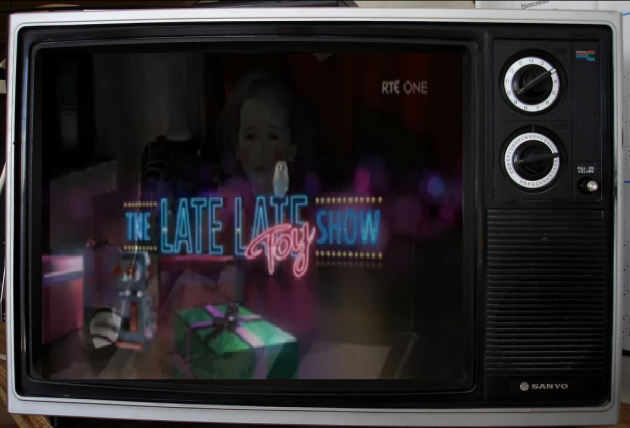 Kevin Simpson / Flickr Kevin Simpson / Flickr / Flickr
Some chiselers (not mandatory)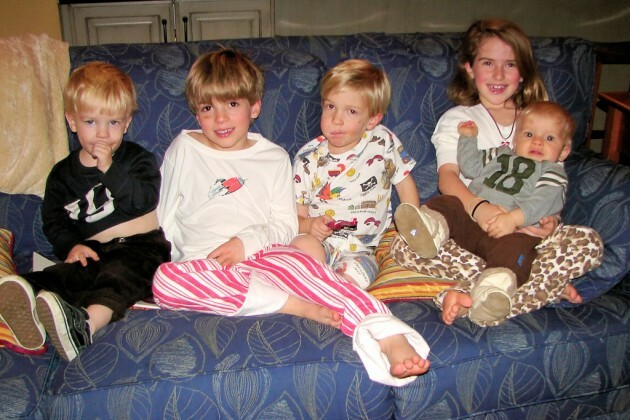 popofatticus popofatticus
Jammies/A Christmas jumper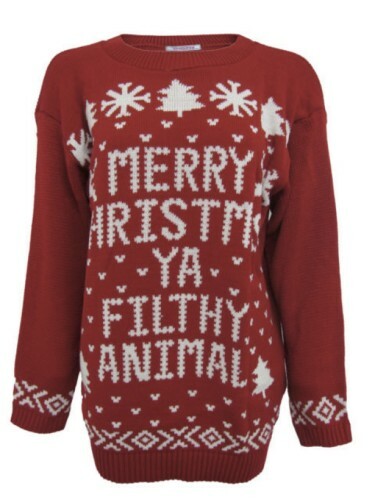 Pwrstyle Pwrstyle
 Christmas cheer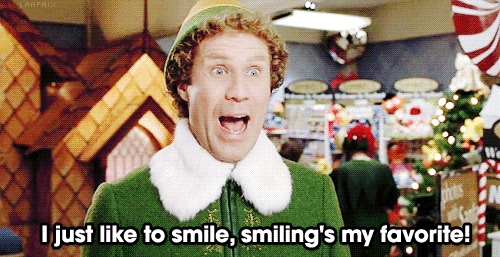 Buzznet Buzznet
The rules
Couldn't be simpler. A slurp of tae, a sup of Miwadi, a sip of Baileys (or any festive beverage) every time one of the following happens…
Every time you spot an audience member in novelty antlers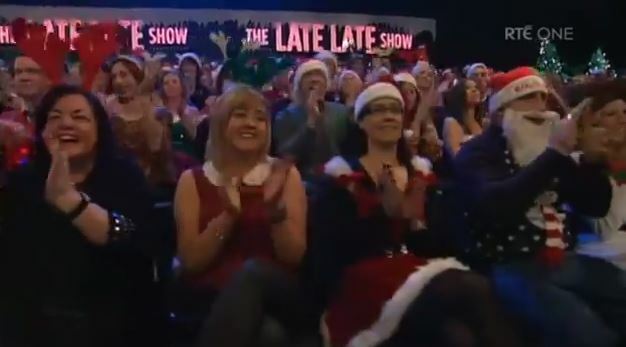 Every time Tubs says "one for everyone in the audience"
Bonus drink if you find yourself roaring any of the following from the couch:
A TESCO HAMPER?! They already got tickets to the Toy Show! DID THEY NOT GET ENOUGH?!
That looks shite. Wouldn't want it anyway.
That's it Mary, we're getting tickets next year.
Every time a child goes rogue on a wheeled toy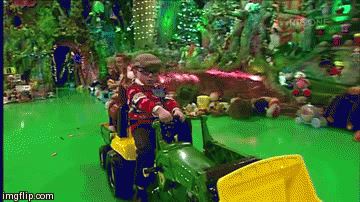 Every time it's obvious the audience has been given a feed of fizzy wine before the show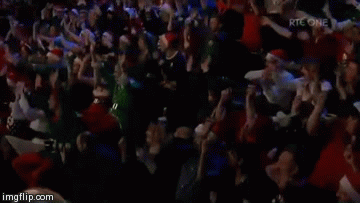 Every time talented kids make you feel inadequate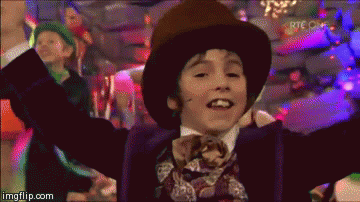 Every time the batteries are dead (even though it worked "when we tried this earlier")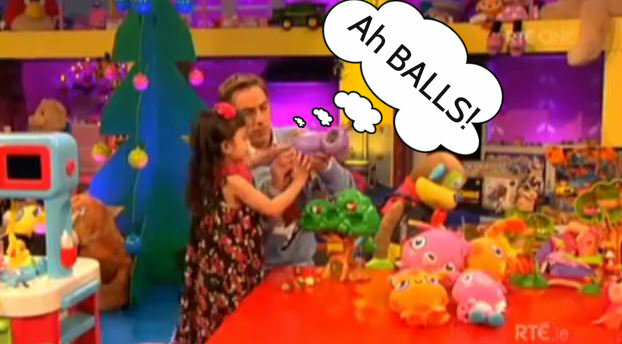 Every time Tubs calls a child, 'Sir'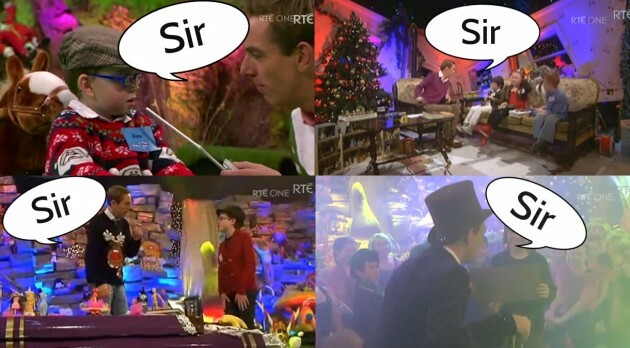 Every time a precocious child makes you twitch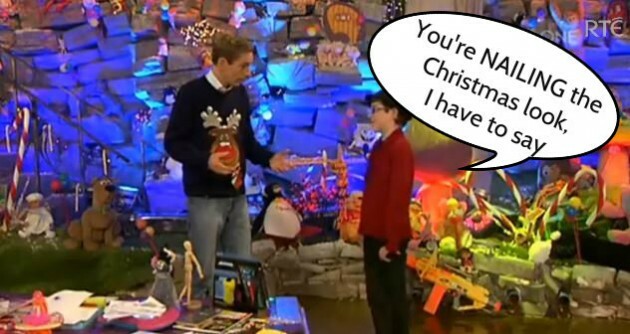 Every time a toy fails to work the way God/FisherPrice/Mattel intended
Every time the microphone wand breaks/accidentally pokes someone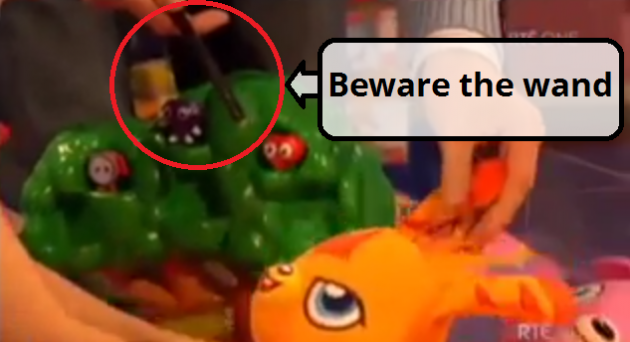 Every time a second-string boy band appears for a dutiful piece of PR
Does everyone remember last year, when we thought we were getting One Direction, and we got Union J? Pah.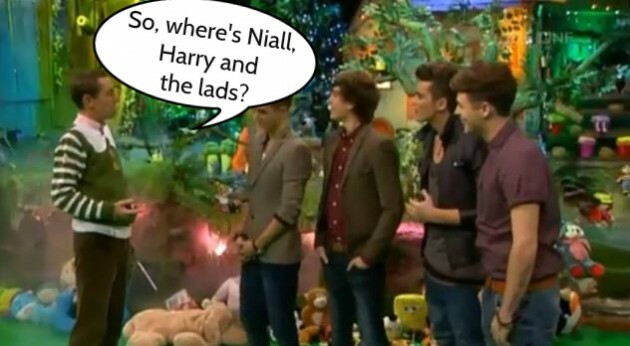 Every time you see a toy that you've told your kid Santa can't make any more of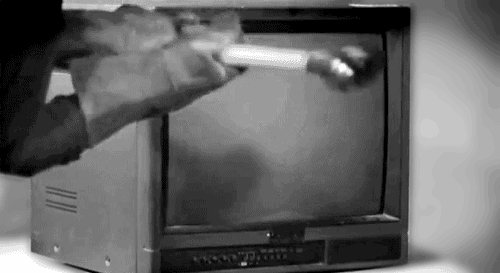 Myopera Myopera
Every time you pay more attention to the lads and lassies wheeling the stuff on and off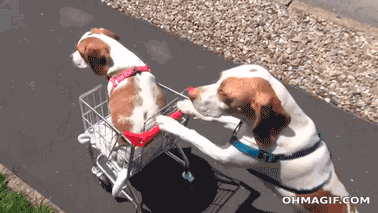 Pbh2 Pbh2
Every time there's some traditional music or some Irish dancing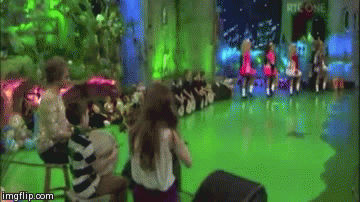 Every time you feel a pang of sadness when you realise that Dustin probably won't appear
From last year:
Take an extra shot if you feel strong Zig and Zag nostalgia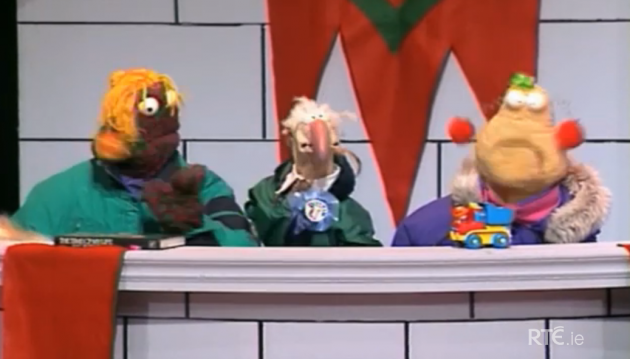 Every time a pair of children have a row over whether a toy is shite or not
Bonus points if said children are siblings.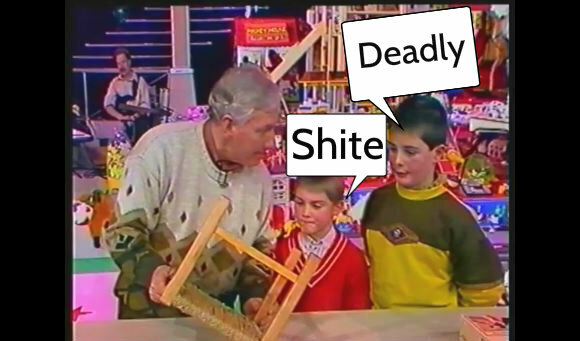 Bryan O'Sullivan / YouTube Bryan O'Sullivan / YouTube / YouTube
Everytime a child does something that is guaranteed to be in your Facebook news feed the following morning
Actually, if this happens, down the bottle.

Every time a kid makes you feel bad because they read more than you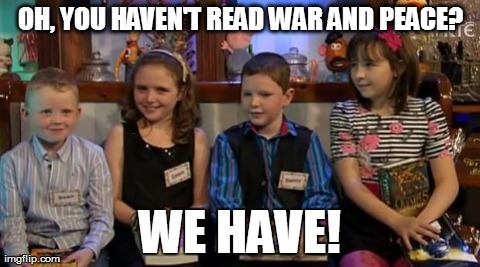 Every time you miss Uncle Gaybo so hard it hurts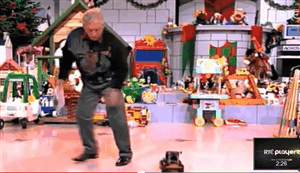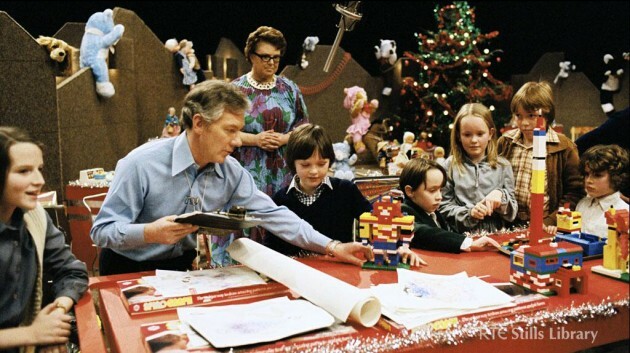 RTÉ Archives RTÉ Archives
Now that you're well and truly scuttere… er full of tea and Miwadi, it's time for the children's choir singing Oh Holy Night. 
It's okay to cry. Let it all out. 
Have you tried our other drinking games?