COMEDIAN LAURIE KILMARTIN's father is dying of lung cancer.
The Conan O'Brien writer is regularly tweeting from his bedside in a hospice during his final days.
On 20 February Laurie's Dad entered a hospice
20 February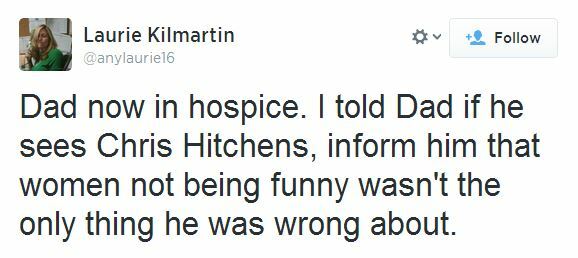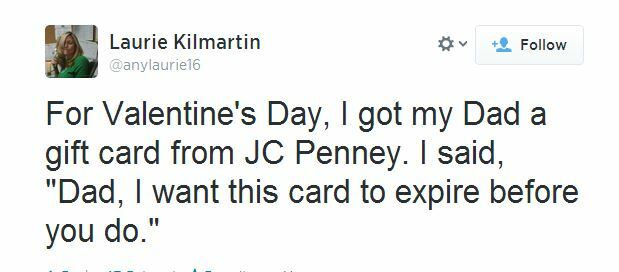 And for the past week she has been tweeting a stream of comments – both funny and heartbreaking – from his bedside.
22 February

23 February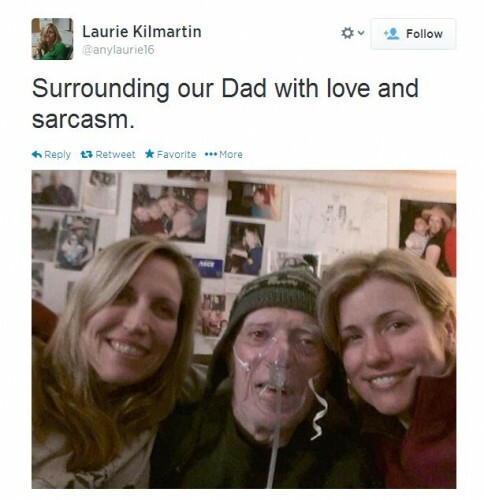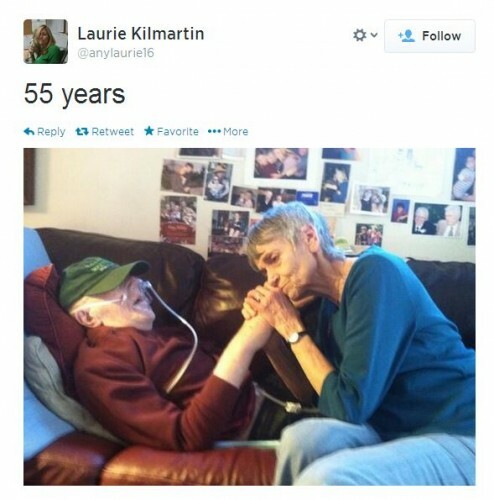 25 February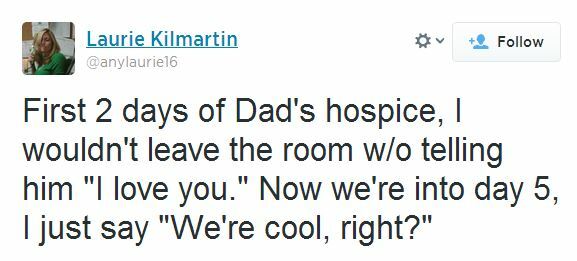 26 February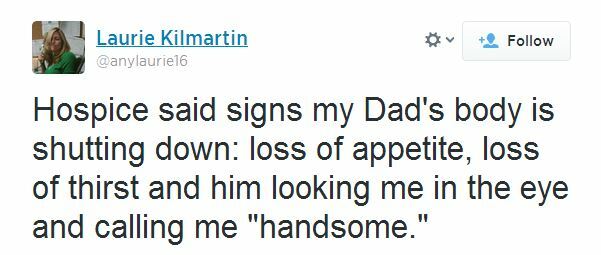 Today