GIRLS CREATOR LENA Dunham has said she's giving Twitter a wide berth after receiving death threats.
The actress, director and writer said she rarely checks the site and has deleted the app from her phone because she wanted to "create a safer space for myself emotionally".
Speaking to Ryan Seacrest on the red carpet at the Golden Globes last night Dunham said that she had become too much of a target for "deranged Neocons telling you you should be buried under a pile of rocks".
People threaten my life and tell me what a cow I am, so I decided I was gonna… I check it occasionally, but it's not the same co-dependence Twitter and I once shared. It's the dark side of the Internet.
Despite ending her love affair with Twitter, Dunham was still all over it at the Golden Globes last night. Did she do a sneaky re-download?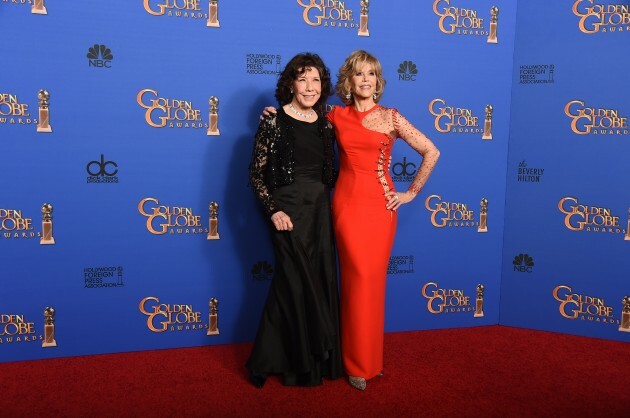 AP / Press Association Images Lily Tomlin and Jane Fonda, aka Lena Dunham's heaven. AP / Press Association Images / Press Association Images