A FEW DAYS into his tenure as Taoiseach, Leo Varadkar made waves when he referenced Love Actually during his maiden visit to Downing Street.
Addressing the press gaggle, Varadkar referenced a scene in which Hugh Grant dances around the Prime Minister's residence to Jump by The Pointer Sisters.
It's my first time in this building so there's a little thrill in it as well. We spoke on the way in and I was reminded of that famous scene in Love Actually where Hugh Grant does his dance down the stairs. But apparently, it wasn't actually filmed here so I didn't get a chance to see the stairs.
If you can't see the video, click here
And it turns out that Love Actually isn't the only Hugh Grant romcom that Varadkar is able to reference at the top of his head.
Yesterday the Taoiseach released his weekly address. The video was recorded from the official Irish government residence in Notting Hill, Belfast, which he went to great pains to explain…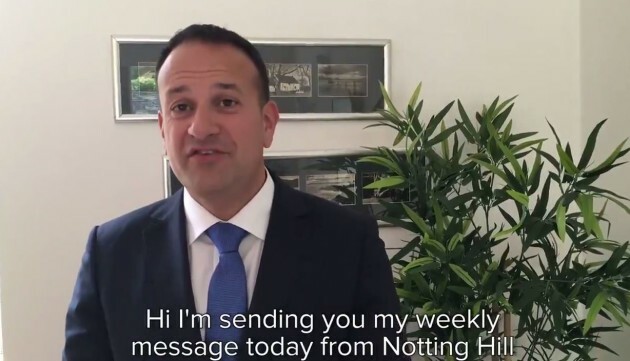 amy amy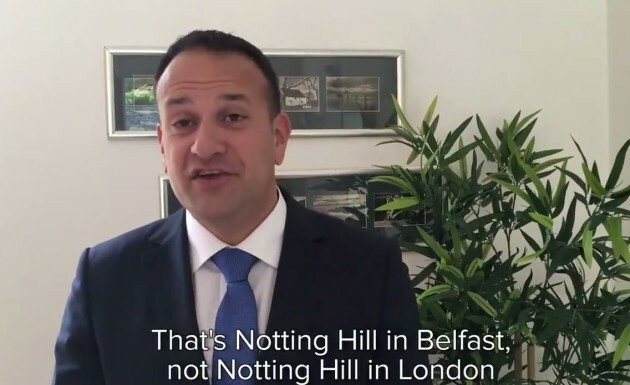 amy amy
But he couldn't quite resist alluding to the 1999 rom-com of the same name.
Leo Varadkar / Twitter Leo Varadkar / Twitter / Twitter
He is, of course, referring to this scene in which Hugh Grant opens his door only to be greeted by dozens of photographers trying to snap a photograph of Julia Roberts.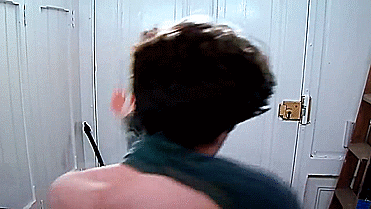 YouTube YouTube
!!!!
First, Love Actually. Now, Notting Hill. It's clear that our Taoiseach has a soft spot for British romantic comedies starring Hugh Grant.
Whatever will he mention next? Four Weddings and a Funeral? Two Weeks Notice? Mickey Blue Eyes?
We await with interest.
DailyEdge is on Snapchat! Tap the button below to add!