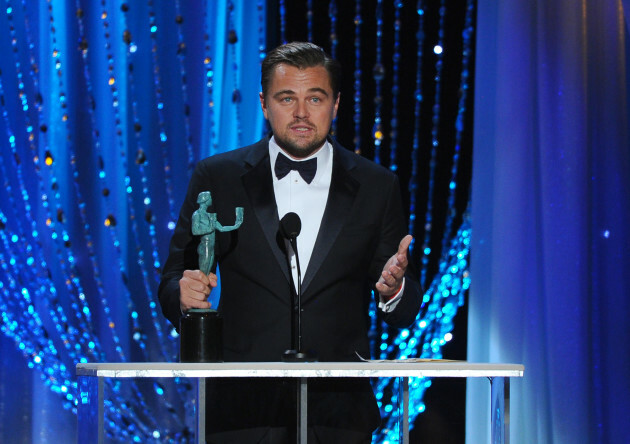 Associated Press Associated Press
YES, YES HE did.
Accepting his award for Best Actor at last night's SAG awards, Leo gave a very respectable speech about the craft of acting and standing on the shoulders of giants.
Very good. Applause, applause. Hope you get the Oscar.
Then he turned to thanking the cast of crew of The Revenant: Director Alejandro Iñárritu, co-star Tom Hardy, and…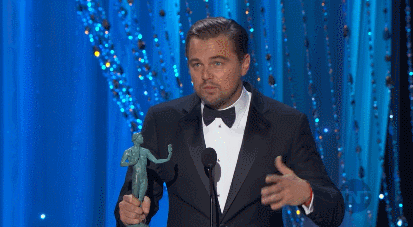 Now, he's almost certainly going for the phonetic pronunciation of his Domhnall, ending up with a Dumnall/Dumble mix.
TNT / YouTube
You were naked in the forest with the man for a year, Leo. You couldn't have picked up his name correctly?
Brings us hurtling back to the Philomania debacle of 2014.