GHOSTBUSTERS ACTRESS Leslie Jones has had to defend her character after angry fans accused the filmmakers of racial stereotyping.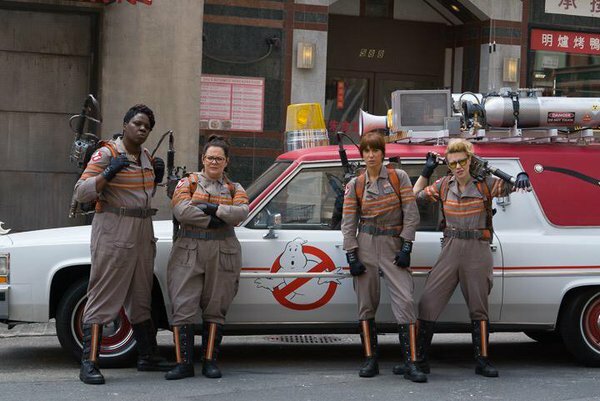 Twitter / @paulfeig Twitter / @paulfeig / @paulfeig
The trailer for the remake was released on Thursday to huge buzz, but not everyone was pleased with what the saw.
People are unhappy that Leslie Jones' black character, Patty, relies on 'street smarts' while the other three Ghostbusters (played by Kristin Wiig, Melissa McCarthy and Kate McKinnon) are scientists and engineers.
YouTube YouTube
Now Jones has shot back at the critics on Twitter, saying that although Patty isn't a scientist, it doesn't make her "dumb or not needed":
The decision to cast Jones as the 'layperson' on the team could be construed as a call back to the original Ghostbusters film, which featured actor Ernie Hudson as Winston, a regular Joe who got into ghostbusting for a 'steady paycheck'.
But Hudson revealed in an essay for Entertainment Weekly that Winston was originally supposed to be the smartest of the bunch:
When I originally got the script, the character of Winston was amazing and I thought it would be career-changing. The character came in right at the very beginning of the movie and had an elaborate background: he was an Air Force major something, a demolitions guy…
The night before filming begins, however, I get this new script and it was shocking. His elaborate background was all gone, replaced by me walking in and saying, "If there's a steady paycheck in it, I'll believe anything you say." So that was pretty devastating.
We'll have to wait a little while to see Jones' full character – Ghostbusters is released on July 15 in the US.
DailyEdge is on Snapchat! Tap the button below to add!