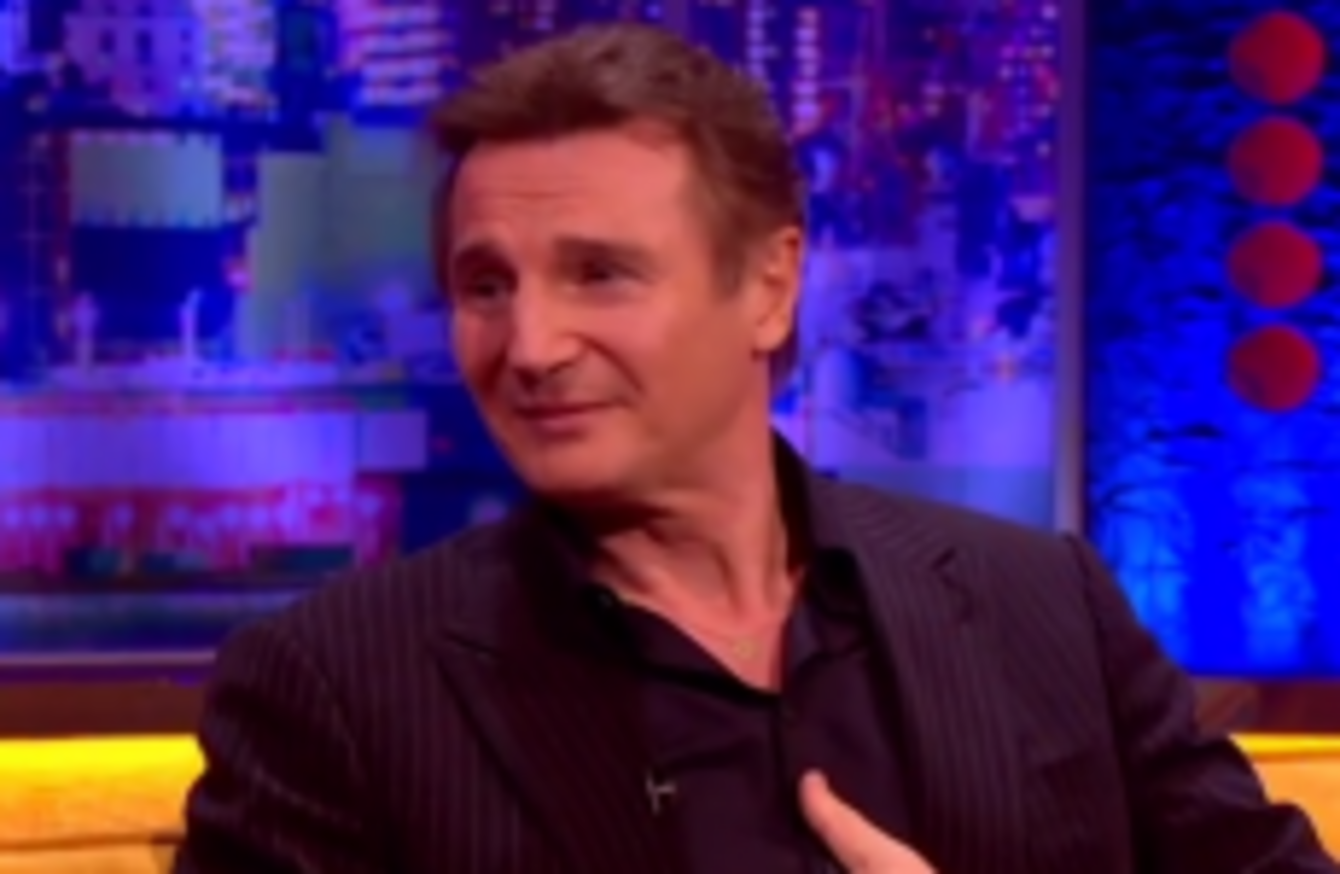 LIAM NEESON APPEARED on the Jonathan Ross Show last night to promote his latest venture in badassery, action movie Non-Stop.
Ross took the opportunity to ask him about the third instalment of the infamous Taken saga, and Neeson was quick to confirm that all engines are a-go.
Apparently, it wasn't that hard of a decision, but he had one condition.
They called me up and I said I'll do it… but only as long as nobody gets Taken. It's Taken, and we have a really really good story.
So, Neeson looks like a cert to reprise his role as Bryan Mills, a retired CIA agent who used his badass skills to track down his daughter after she was kidnapped in the first film, and is then taken hostage himself in the sequel.
Here's what we know so far:
It almost didn't happen
Prior to Taken 2 being such a hit, both Neeson and superbly-named director Oliver Megaton told Cinemablend that they weren't sure about a third. Megaton said that, while he wanted to work with Neeson again, "the priority is to do something else, another movie. I don't think that it will go on for Taken 3, I don't see the point."
The second one, it was fine, we closed the books… If this one's a success too, maybe they're (producer Luc Besson and screenwriter Robert Mark Kamen) going to think about it… but it will be very difficult to ask Liam to be back again. The logic of his character has ended.
Liam seemed to agree, saying he won't return "unless Maggie (Grace who plays his daughter) takes over and once in a while she calls me".
Oh how things have changed
When the box-office Taken-ings were through the roof, the producer of the first two Taken movies, Robert Mark Kamen, confirmed to Hollywood.com that a part three was in development.
We didn't start talking about it until we saw the numbers. But then we said, 'Oh, okay. I think we should do a third one.' And Fox wants us to do a third one.
They got Neeson on board by offering him a reported sweet $20million to reprise his role.
So, any plot hints?
Nobody will be taken, as per Neeson's agreement. "We've taken everyone we can take, it's going to go in another direction. Should be interesting," said Kamen.
Deadline also report that daughter Maggie Grace will be back, as well as new addition Forest Whitaker.
Megaton will return to direct, as will the writers of the previous two films.
Besides chatting Taken, Neeson also told Jonathan Ross that he constantly gets confused with Ralph Fiennes. Poor Liamo.
Source: The Jonathan Ross Show