STREWTH! YOU GREAT galah! Stone the crows!
Irish artists Little Green Cars and Joe Echo were featured in last night's episode of Home and Away, aired on RTÉ 2.
Little Green Cars' song My Love Took Me Down To The River To Silence Me was played in the diner around halfway through the episode.
The diner! Aka Home and Away's Mecca!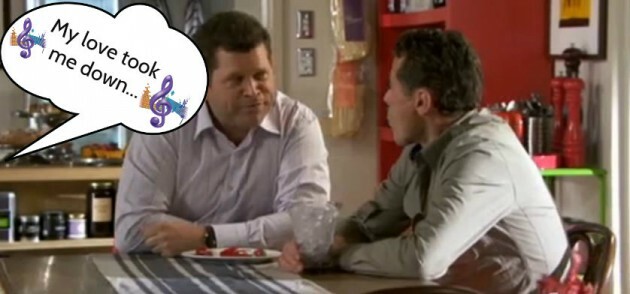 You can hear the magic moment here on the RTÉ player, at around the 14.30 mark.
And here's the song itself:
breakinglassagain
Little Green Cars' track Angel Owl will also feature in a future episode.
Joe Echo – aka Irish singer Ciaran Gribbin- was also played during last night's episode. Gribbin is based mainly in Australia after he became lead vocalist of INXS in 2011.
JoeEchoMusic
Local Natives, Jezabels, The Shins, Sleigh Bells and Passion Pit are among the artists who've featured in recent Home and Away episodes.