ARE YOU STILL looking for that elusive fountain of youth? Are you currently embroiled in a skincare routine so rigourous it would make an army man blush?
Well, maybe all of those steps are actually a waste of time. Maybe only one of those steps is important – it's just a case of doing it over and over and over again.
Enter, Liz Hurley.
You'd be inclined to trust what she says, given she looks like this at 53 years of age.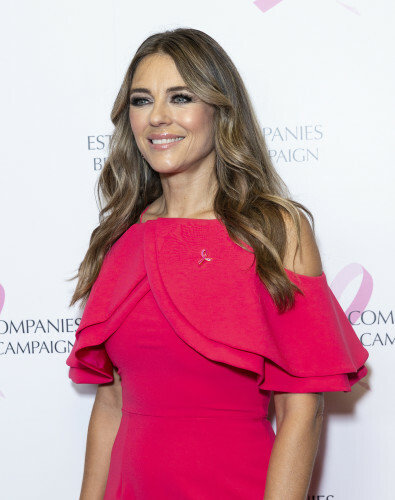 Lev Radin Lev Radin
Right, what is it then? So La Mer product that costs €8,000 for a pea-sized amount, no doubt? Does she drink the blood of her enemies?  
No, no. The actor simply moisturises – a lot. Speaking to Women & Home magazine, she said:
The one thing I swear by is moisturiser – and lots of it. I'll moisturise my face about six times a day and my neck about 10 times a day."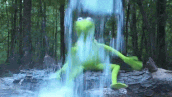 So, hang on – do I need to be moisturising multiple times a day?
Short answer? No. But it does depend on your own specific skin type. If you're on the oilier side, you might be fine moisturising once a day, at your discretion. Those with a drier skin type will obviously need a little extra boost, which will again entirely depend on their own skin sitch. 
If you're still feeling drier than a Friday night in watching the Late Late, then it might be time to look at your cleansing routine.
You shouldn't still be feeling crispy if you're applying moisturiser morning and night. Maybe the issue isn't your moisturiser though – if your cleansing routine is too harsh, then your skin will lose water throughout the day, giving it that dry and tight feeling.
Makeup wipes, while convenient, are notoriously drying. Not to mention the fact that they technically don't get rid of your makeup – they just move it around on your skin. Using wipes exposes your skin to high levels of alcohol, propylene glycol and other skin irritants so you may want to boot them into the bin.
Similarly, micellar waters contain high proportions of ingredients like butylene glycol. In a blog post, The Skin Nerd Jennifer Rock explained that "butylene glycol helps other ingredients to penetrate into the skin and is a humectant, meaning that it traps moisture on to the skin".
I personally can't see many benefits to its penetrative-enhancing properties in this circumstance. Butylene glycol is a known possible irritant to the skin, especially around the eye area, you know, the eye area that you douse with micellar?"
However, she goes on to say that micellar water is fine as a pre-cleanse step, but it needs to be used in conjunction with a traditional cleanser if you don't want to dry the bejaysus out of your skin.
As far as applying too much moisturiser goes, dermatologist Dr Justine Hextall told Yahoo that it could have a comedogenic (ie, blackhead-causing) effect on the skin.
Some other things to consider …
Liz travels a lot, and with airplane cabins at about a 20% humidity rating, it's probably impacting on her skin (skin is comfortable when the humidity is between 40 to 70%.)
As we age, our skin naturally gets drier. Whatever your skin type, if you are in your twenties reading this, your skin requirements will not allign with those of Liz. 
God forbid, she might have been exaggerating? She might just apply frequently and more than the average person. Who counts every time they apply moisturiser? Especially when they're famous? And busy???
Sooooo, what conclusion have we reached here?
You want to moisturise 10 times a day, 40 times a day, 800 times a day? Be my guest – just don't expect to wake up looking like Liz.
As with all celebrity recommendations, take this one with a pinch of salt. But, now's as good a time as ever to have a rethink of your skincare routine as we enter these winter months.
DailyEdge is on Instagram!