HOT ON THE heels of the loom band dress that sold for €215,000, another eBay seller is flogging the finest of loom fashions.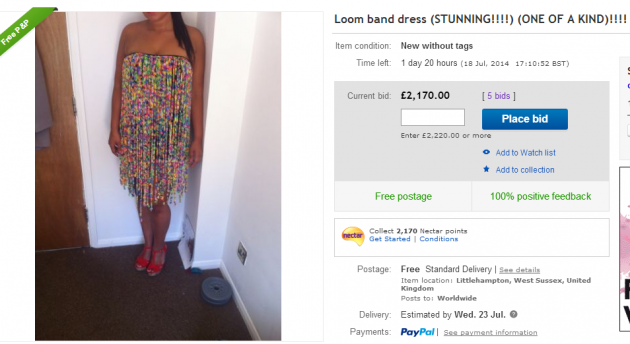 Yes, olivia2010kylie has whipped up a fabulous fringed loom band dress with glow in the dark accents – and the winning bidder will also receive a free loom band anklet.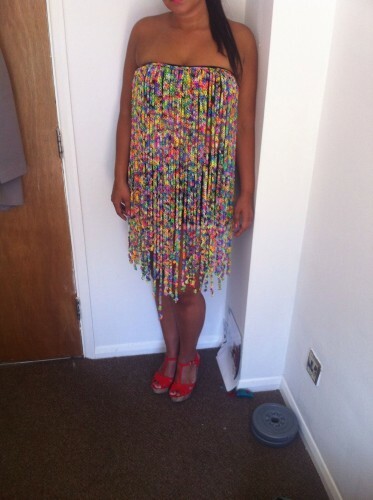 eBay eBay
She says there are many ways you could style it:
You can wear this to the beach over a bikini or combine with a black skirt underneath for a night on the town!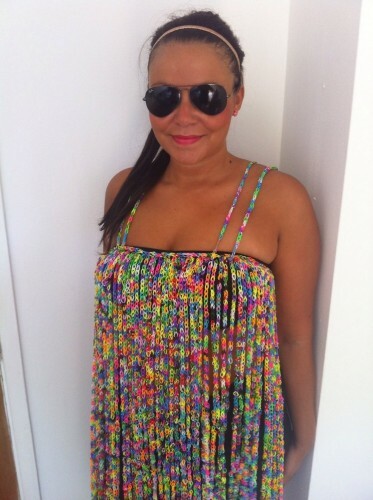 eBay eBay
This dress went on sale three days ago, with a starting price of £2,000 (the bids for the last dress started at £50). At the moment it's £2,170 (€2,749) , with two bidders battling it out for the chance to own the one-of-a-kind gown.
Could lightning really strike twice? We don't think so, somehow…