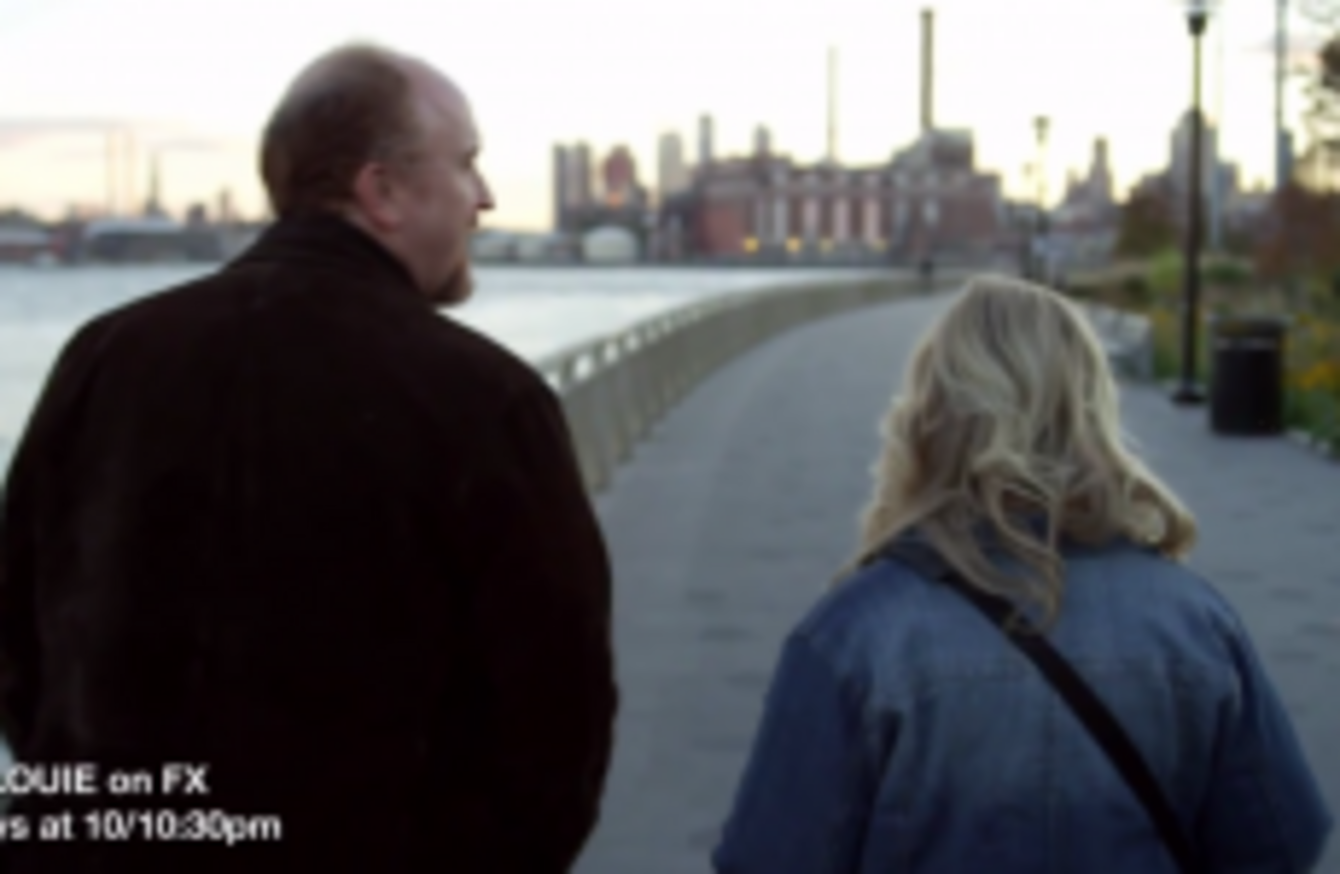 EVERYBODY'S TALKING ABOUT the final scene from Monday's episode of Louie, the sitcom vehicle written by comedian Louis CK.
In it, he sets up a confrontation between his character and Vanessa, played by Sarah Baker. She's a girl who he really likes, and has asked him out on several dates, but is heavier than other women he's dated before – so he's turned her down.
And she lets him have it.
You know, if you were standing over there looking at us, you know what you'd see? We totally match. We're actually a great couple together. And yet you would never date a girl like me. Have you ever dated a girl that was heavier than you? Have you?
Through the monologue, Louis – as an overweight, unstylish man – takes apart the neckbeard-slob-gets-hot-girl trope that dominates so many movies and TV shows. And more. The scene is uncomfortable, awkward – and is the most-talked-about piece of TV since the Purple Wedding.
It's won acclaim from many quarters, with Jezebel and Forbes and The Daily Beast among those lauding it. It has also inspired fierce criticism, like that in this Thought Catalog piece.
Here's the full scene. What do you think?
Source: Louis C.K./YouTube