EVERY WEEKDAY MORNING, DailyEdge.ie rounds up the best of the day's celebrity dirt – from the top to the very bottom.
Like many others, Louis Walsh is not impressed with James Arthur.  The singer may have recently appeared on the X Factor to apologise for 'abusing' his position as last year's winner, but clearly Louis isn't over his carry on. (Mirror)
In fact, he thinks he needs to cop himself on:
He's a competition winner that got lucky. He came from a little bedsit, he should be a lot more grateful and a lot more respectful to everybody. Don't get me going.
You probably remember the singer's recent antics, but in short he's been in trouble for using homophobic language and slagging loads of people off, including One Direction.
According to Louis,
You can't be slagging off One Direction, you can't slag off success.
Fair play to Louis, we don't always agree with him, but this gombeen needs a good talking to.
Kanye West had a woman chucked out of his concert after she shouted at him to take off his mask. (Daily Mail)
As part of his Yeezus shows, the rapper wears a few designer masks from Maison Martin Margiela.  To be honest, they look pretty creepy.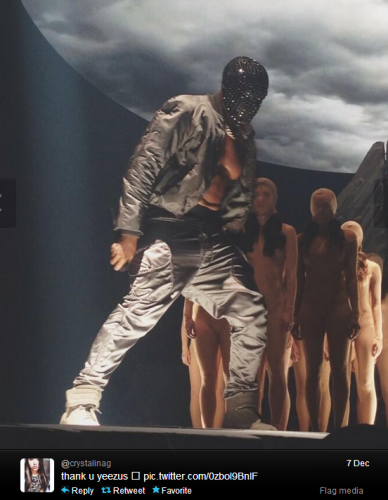 One concert goer wasn't impressed, and shouted at Kanye repeatedly to get rid of the masks.  This did not go down well, with the rapper shouting,
Do I look like a comedian? Don't f**king heckle me, I'm Kanye motherf***ing West!
He then had her removed from the gig.
News Book
Yeeshy.
Shia Le Beouf appears to be continuing his campaign to be one of the world's least liked celebs, as he recently told a man in a restaurant that he 'could have him killed'. (The Sun)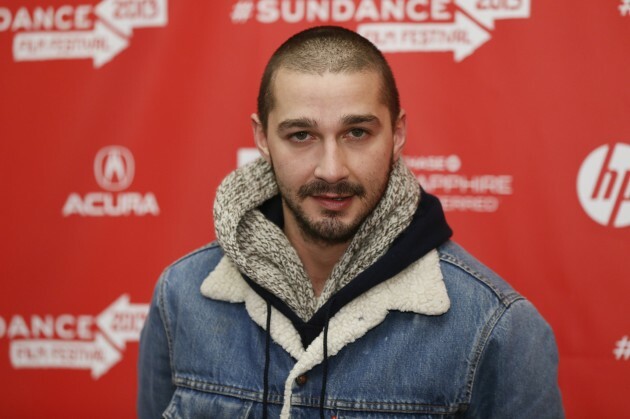 AP / Press Association Images Here is a photo of Shia LeBeouf in which he does not look at all creepy, not one little bit. AP / Press Association Images / Press Association Images
The man's girlfriend reportedly approached the actor in a restaurant in London, but Shia was less than friendly to her.  The man went over to Le Beouf to defend his girlfriend but things became out of control, resulting in the actor being escorted out of the restaurant after claiming he could have the man killed.
Can you imagine actually saying those words?  Wouldn't you feel like an awful gobshite?
Oh Shia.  Does anyone like him anymore?
Gisele Bundchen has found a new way to make you feel rubbish about your life. (Instagram)
She posted this photo of herself getting her hair, makeup and nails done, breastfeeding all the while.
Life is really not fair.  Not fair at all.
And the rest of the day's celebrity dirt…
Una from the Saturdays is going to be on diving show Splash! (Daily Mail)
Kate Winslet popped a sprog of the male variety. (Oh No They Didn't)
Demi Lovato used to smuggle cocaine onto planes because she couldn't go more than half an hour without it. (Daily Mail)
Kim Kardashian says she gives loads to charity, OK? (Radar Online)
Britney Spears' co-star has given her a 'six? Seven? Eight-ish?' out of 10 for her acting in Crossroads.  (Heatworld) Check out Britney's acting here in her new video.
BritneySpearsVEVO
Having trouble watching the video? Click here.