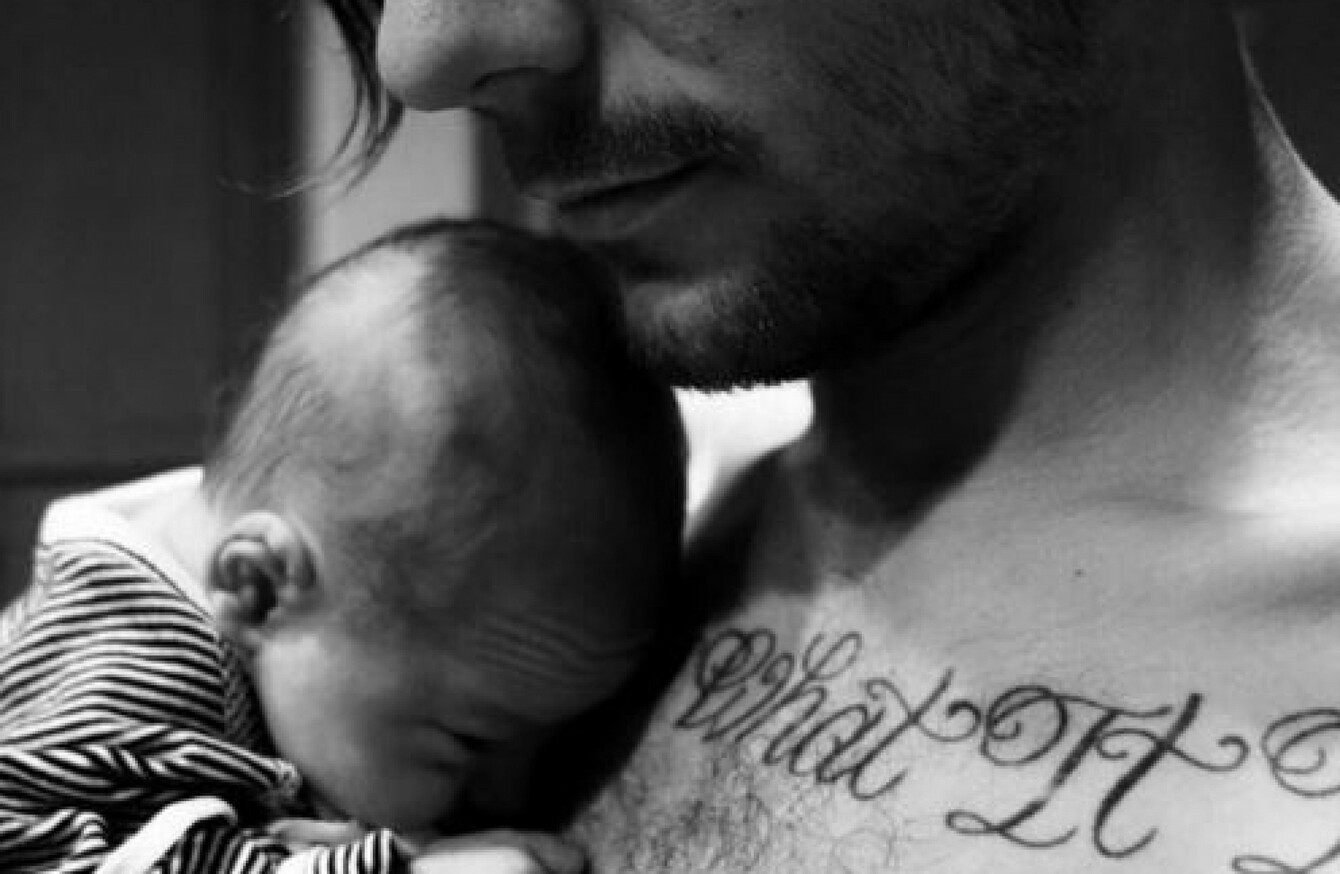 EVERY WEEKDAY MORNING, DailyEdge.ie rounds up the best of the day's celebrity dirt from the top to the very bottom.
World, meet the first One Direction babba!
Yep, that's Freddie Tomlinson, son of Louis Tomlinson and Briana Jungwirth. Look at his little hands! Look at his crinkly ears! Try not to react too strongly that his middle name is 'Reign'! (Daily Mail)
The little lad seems to have some kind of healing powers too, with Louis' former bandmate Zayn Malik 'liking' a picture of Freddie on Twitter, sending Directioners into a frenzy. (Mirror)
Surely we're just one step away from Zayn and Louis involved in some kind of joint nappy-changing operation. Next stop: World peace.
Chris Pratt is one step closer to being the Best Person in the World. 
He's shared a picture on Instagram which shows not only that preparations for Guardians of the Galaxy 2 are well underway (he did a table read for the movie that morning) but also that he's pretty good at delivering an inspirational speech.
After working for around 70 hours straight, he still had the energy to say:
Fifteen years ago I felt the same passion I feel today, but I had very little opportunity. I had to hustle hard and go hungry. I had to eat sardines and figure out how to get gas money. And I never had a plan B. I never stopped believing. Ever. Don't give up. Apply constant pressure for as long as it takes. It will break before you do. Go get it.
Go get it, you hear? Helps if you're Chris Pratt.
Mr Bean is on the Daily Mail Sidebar of Shame.
Mr Bean.
Yep, Rowan Atkinson has reportedly 'moved girlfriend Louise Ford, 32, into his £4.65m London cottage just weeks after his divorce'. (Daily Mail)
Never mind the girlfriend and the divorce. Four million quid for a cottage? They saw you coming mate.
And the rest of the day's celeb filth…
Joseph Fiennes is to star as Michael Jackson in a new film. Huh? (The Guardian)
Mr Big from Sex and the City visited a library in Cavan (DailyEdge.ie)
Tyra Banks is someone's mam. She had a son via surrogate (People) 
Oh Kanye. Kanye Kanye Kanye (DailyEdge.ie) 
This week's Dredges: