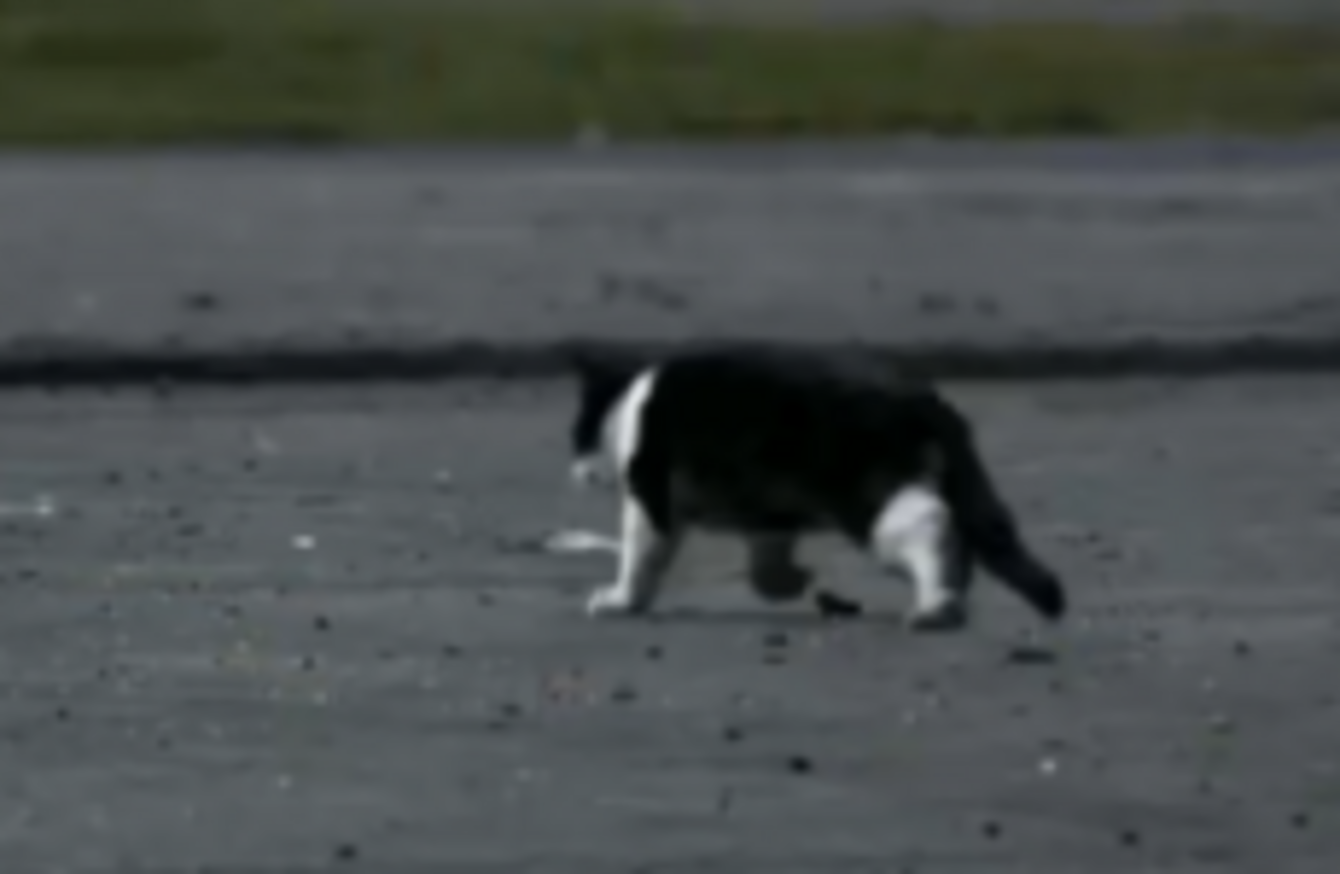 Cleo, acting her little socks off.
Cleo, acting her little socks off.
THE ELUSIVE CAT which was killed off in the first episode of the new season of Love/Hate will appear on the Late Late Show this evening.
Media outlets have been clamouring for an audience with the cat – named Cleo- ever since it appeared to have been shot with a submachine gun in the opening scenes.
Animal rights groups called for a boycott of the show after the scene was aired, claiming that it damaged their good work.
RTÉ sources have confirmed that the cat will be appearing live (and alive) on the Late Late Show with Ryan Tubridy, but it's not yet clear if it is the Love/Hate animal handler or the cat's owner who'll be accompanying her.
Tubridy's radio team tried unsuccessfully to interview the cat's handler or owner earlier this week, and even enlisted the help of an animal psychic to help.