WELL, IT'S ALL over. What are we supposed to do on Sunday nights now? One thing's for sure, it was an emotional rollercoaster.
Here's how it went down.
The long journey home
Siobhan is still trying to get home while Fran buries Dean in a shallow grave. Not a sinner will stop for her, c'mon there's a bus stop RIGHT THERE.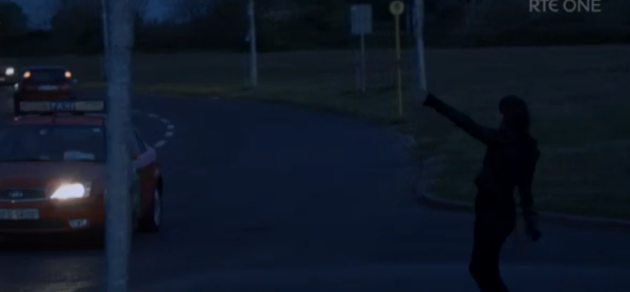 The mission
Fran's still on the run and buys a gun with a big wad of cash, and it's got Nidges name written all over it. Little does he know, Terrdence Bigballssss has called Nidge over to Spain for a little 'chat'.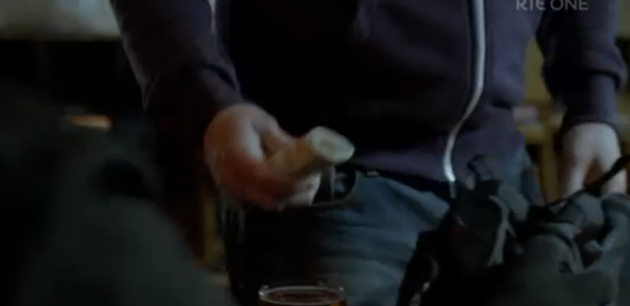 Cya Craig
Moyihan is letting go of Craig and Ciaran isn't holding back when he starts complaining.
"You were f*cking your man's mot. If you hadda kept your co*k in your pants this would still be live so stand the f**k down."
Good point, well made. As the wise philosopher Twink once said, zip up your mickey.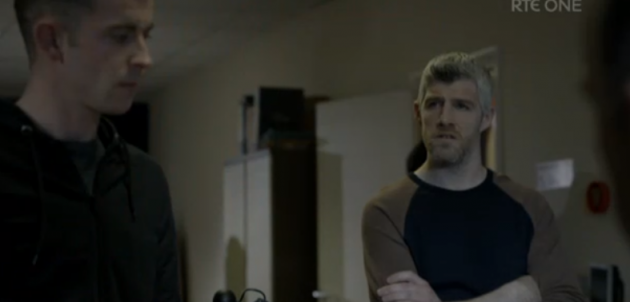 He's forced to send a breakup text to Nadine.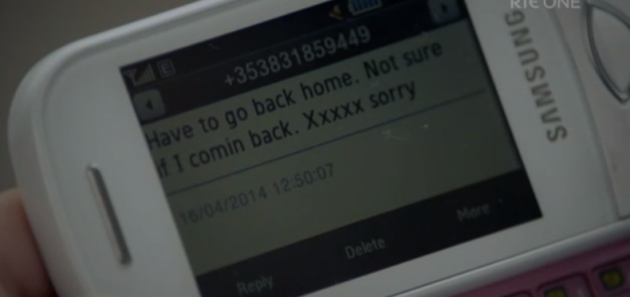 A breakup, by text? Way harsh.
RIP Janet
Terrence convinces Nidge that Janet is a rat and she has to be made an example of.
Poor Janet is taking off her makeup when she gets a knock on the door, which doesn't end well for her. Spare a thought for poor Aaron.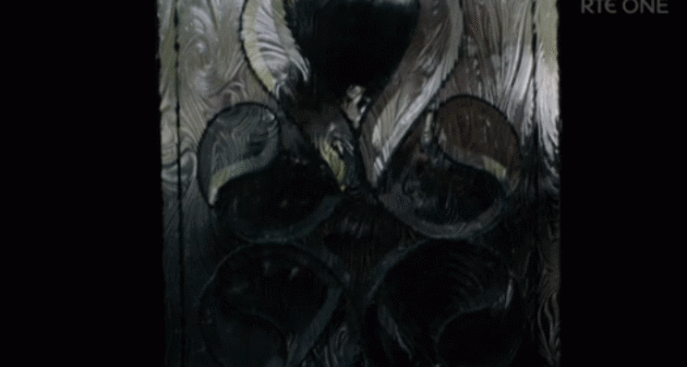 The runners
Nidge is back from Spain as quick as he went (Could they not have Skyped or something?), and Trish has a suprise for him.
NEW RUNNERS, she has to send away for them and all.
He's confused, delighted, upset, and overjoyed all at once.
Scarlet for him, is that not kind of akin to your mam writing your name on your underwear?
Aidine 4 eva
Meanwhile, Aido is cleaning like a mad yoke. Obviously Nadine immediately suspects him of murdering Craig, but he's just trying to stop himself from using.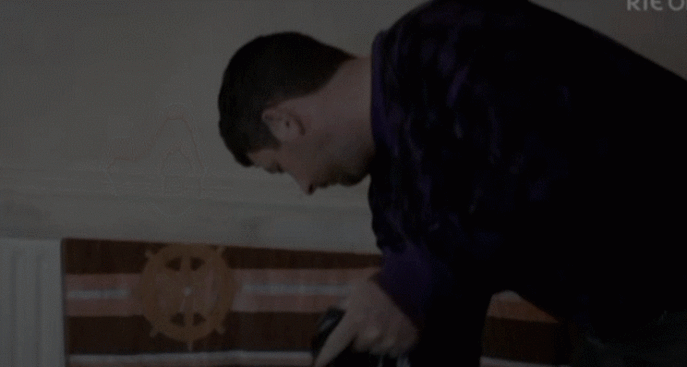 They share some sweet talk as Nidge recruits Nadine as the new manager of the brothel.
"What are you taking about you mad bitch."
"Shut the f**k up ye fat b*stard."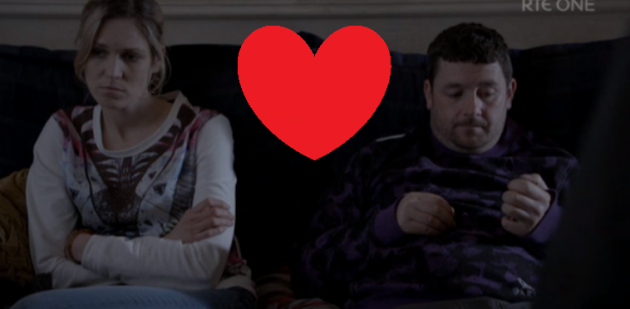 We haven't heard such terms of endearment on our screens since John and Mary O'Leary.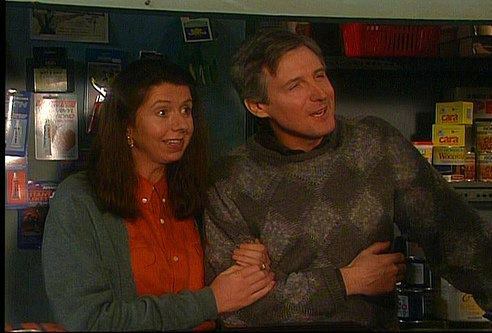 Tasty tax discs
Moyihan ramps up the quest to find Nidge. When he spots him on the road he pulls him over and eats his tax disc, before smacking him around a bit. All v professional.
He needn't have bothered, it was out of date anyway.
Grand Theft Fran
After hanging around the notorious Pappin and the brothel who's manager had just been savagely murdered, oddly enough it's Nadine who gives the game away when she spots Fran pistol whipping a poor pedestrian.
A chase ensues and Fran is caught. Back to the Joy for you Franno.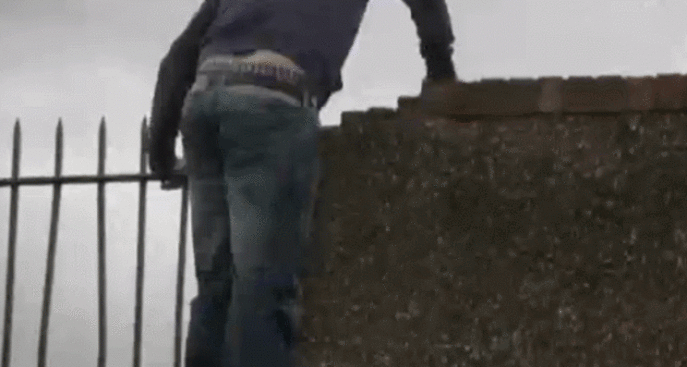 He's delighted though, he missed the grub. Why wouldn't he? Little milk cartons, sure it's like being back in school.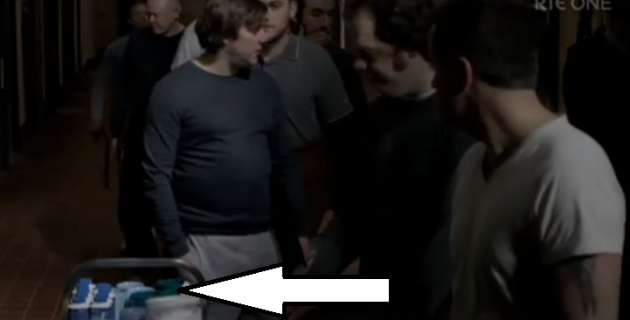 The finger
Siobhan heads over to Nidge's new gaff for the grand tour, and to plant Git's finger in his bathroom cabinet so she can pin him to Git's murder.
Yes, because where else would you keep a nasty finger bone but in the bathroom cabinet.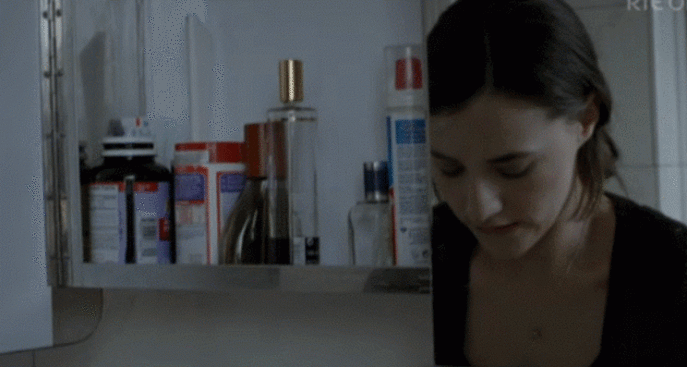 Noely gets Fran
Fran is cornered in the prison showers and is at the mercy of a very disgruntled Noely, intent on revemge for Fran pissing on his ma's grave. He says he's going to "break his backdoor in", and uses a snooker cue to do it.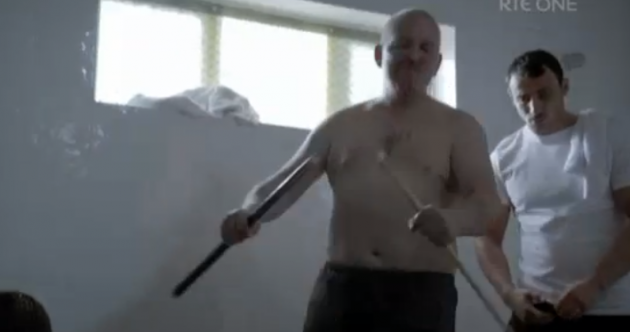 A lot of eyes were covered across Ireland.
Siobhan comes clean
Siobhan tells Nidge that SHE'S the rat and has given a statement to the garda about Git's murder. Nidge LOSES at, saying he'd rip her head off if it wasn't for Warren chilling with his Gameboy in the background.
Then she drops this inspirational line, which frankly should be on a greeting card or something.
HERE'S JOHNNY
Yep, we were wondering where Patrick was. Well, he's right here with a damn gun and he's beaten the guards to the scene.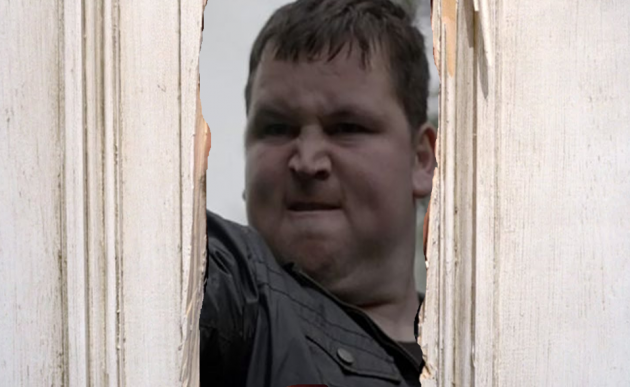 Siobhan gets caught in the crossfire but the true target here is Nidge. A chase ensues and he's eventually hit, right in front of Warren and Trish.
We will see Warren's face in everything we do now. Drifting off to sleep, little Warren's face. Eating cereal, little Warren's face. Having a few pints, little Warren's face.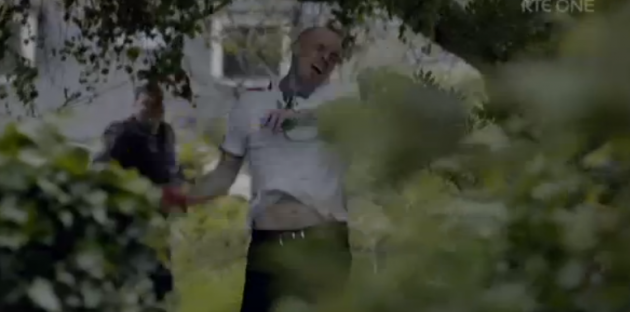 But did he have a bullet proof vest on? There was a LOT of blood. Especially on his deadly runners.
So that's it for another year, our nerves need the time off.