IT'S ALMOST THE weekend, which means it's time to finalise your plans for the days ahead.
To aid you in that process, we've come up with a few suggestions in terms of what's on telly depending on what your weekend is like.
If you're spending the evening on Twitter… The Late Late Show (RTE1, 21:35 Fri)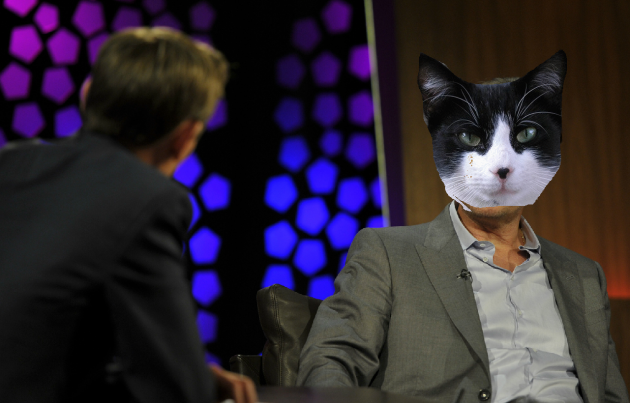 There is no question that Twitter will be ablaze when the Love/Hate cat makes an appearance this evening.
Yes, that's right.  After contacting the spirit of the cat via an animal psychic on his radio show this week (seriously) Ryan will have the little critter on this evening.
If you're having a night in you want to feel like a night out… The Rolling Stones Return to Hyde Park (BBC1, 22:35, Sun)
TheRollingStones
The Rolling Stones played Hyde Park fifty years ago, and in July they did it again.
Here you can watch the gig, which was pretty special by all accounts.
If you're planning seeing the Wikileaks film… Wikileaks – Secrets and Lies (C4, 21:00, Sat)
sxsw
The Fifth Estate, the Wikileaks film starring Benedict Cumberbatch, arrived in cinemas today.
Refresh your memory of the whole affair via this documentary ahead of seeing the film.
If you want to embrace your fragile Sunday night emotions… Senna (UTV, 22:20, Sunday)
universalpicturesuk
This documentary about race car driver Ayrton Senna is an emotional experience, but a very worthwhile one.
It doesn't matter if you've ever watched a Formula 1 race in your life, this was nominated for countless awards for a reason.
If you need a laugh before bedtime… Gogglebox (C4, 23:40, Sun)
Channel 4
Ok, you're going to have to stick with me here.  This is a TV programme which solely entails watching other people watch telly.
It sounds ludicrous, and it kind of is, but it's also highly entertaining.  Enjoy this repeat from during the week before you hit the sack.