IRELAND'S FOREMOST CRIME drama is back on our screens – and with it, our annual crop of eminently quotable Love/Hate-isms.
Let's just say that the characters have a lot to teach us. So here, without further ado, is our ranking of the most succinct nuggets of wisdom from the Love/Hate cast.
11. "You're going around like a grumpy dwarf."
- Trish delivering one of the best gentle putdowns ever seen on screen, when Nidge isn't too cheerful.
RTE RTE
10. "Guns N' Roses. Mass is over, priest does his thing, holy water on the coffin… and BANG! Welcome To The Jungle."
- Nidge on the importance of choosing the right song at a funeral.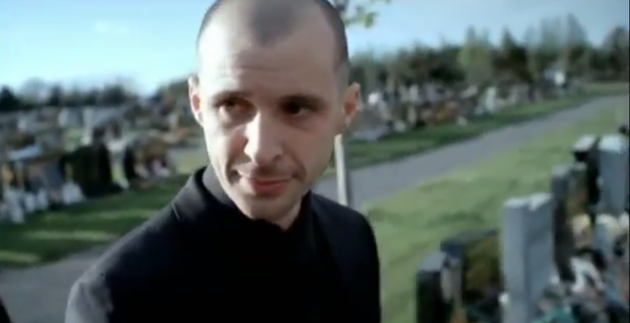 RTE RTE
9. "After these, he could saw you in half and you'd still be laughing."
- Darren explains that the drugs DO work, after giving Nidge some supplies to get him through an interview with the local 'Ra boss.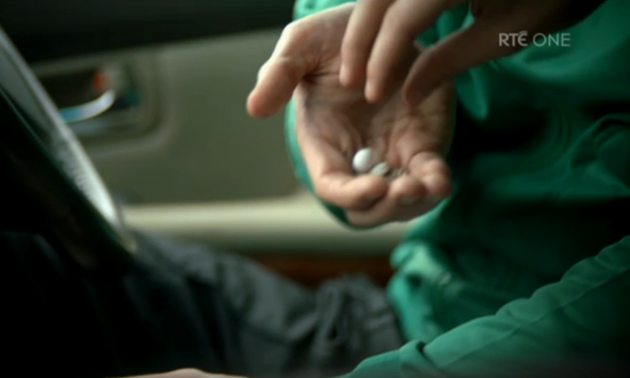 RTE RTE
8. "I looked like bleedin' Herman Munster's ma."
- Trish, on having the wrong haircut.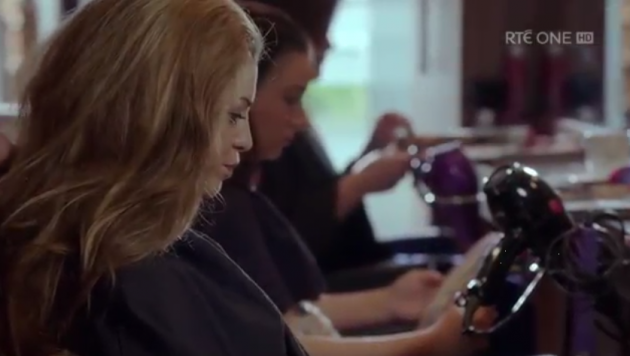 RTE RTE
7. "If you're lucky I'll bring you home and give you another lash."
- Fran explains his unique approach to romance, following a tryst in an alleyway with Donna.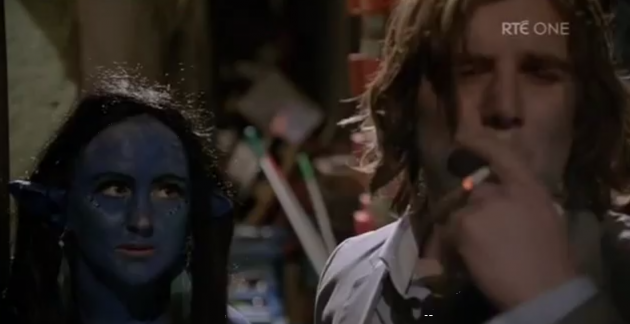 RTE RTE
6. "You could always do the Wayne Rooney. It only costs ten grand. All the celebrities have it."
- Trish, on male hair loss. (Specifically, Nidge's.)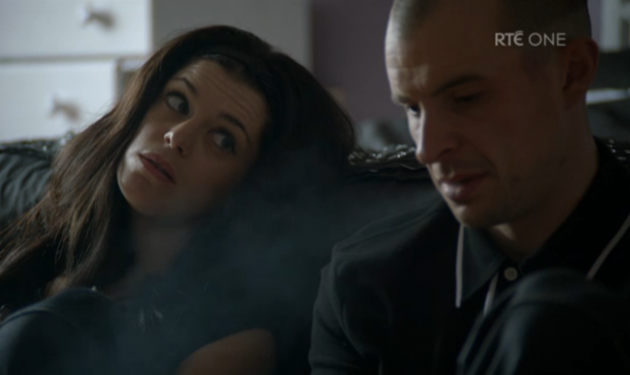 RTE RTE
5. "It's gas the way they come out naked and ya have to dress them an' all isn't it?"
- Nidge on the magic of fatherhood.
RTE RTE
4. "Sure if it wasn't for me Nidge would be getting married near the Red Cow roundabout. They'd be having chips for their tea."
- John Boy, on the glorious proceeds of crime.
RTE RTE
3. "If this is the way the country's run, I dunno why I pay my tax at all"
- Upstanding citizen Fran explains his problem with the inefficiency of the state, after spending a night in jail.
RTE RTE
2. "Are you a ladybird… or a durtburrd?"
- Fran on romance (again).
RTE RTE
1. "Ireland is f***ed for the next ten years. You know that, don't you? This is the only game you'll make any money."
- John Boy, on the economy.
RTE RTE
We know, we've left out your favourite one. Let us know your highlights in the comments!