DO YOU HAVE a beard? Do you want to have a beard? Do you simply want to gaze on the glory of luxuriant facial forestry?
LovelyBeards.com may be the answer.

lovelybeards.com lovelybeards.com
Set up by Dubliner David O'Gorman, the entire site is dedicated to the wonder of beards – both Irish and global.
It features user-submitted photographs of beard growth, contributions from barbers, and general bits of beard news.
"Beards are a growth market," O'Gorman tells DailyEdge.ie. "There are loads of people on Instagram sharing them." He adds:
This is a brand new site, and it's already being accessed from all around the world. It's a worldwide movement – to have the best looking beard – and this is only the beginning.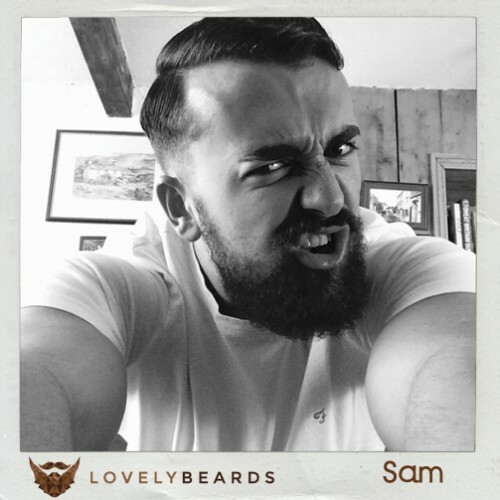 So is there anything special about the Irish beard in particular? Well, it's the bit of ginger, duh. "Most Irish beards, the fella could have jet black hair," says O'Gorman, "and the beard is red."
But it's also a special attitude.
One guy on the site, Dan, has a beard said he's not allowed to have intimate relations with his girlfriend until he gets rid of it. And he's not getting rid of it. So it's that commitment [that sets the Irish apart].
The site, he says, is attractive both to beard owners and people who merely want to gaze at beards.
I was actually just looking at Google analytics, and [our visitors are] literally 50/50 men and women. Men want their beards to be on the site, and women want to look at the beards.

lovelybeards.com lovelybeards.com
And why start the beard website?
This is going to sound stupid, but the other night I was sitting watching Father Ted. The bit where he says they all have lovely bottoms. And for some reason this clicked and I thought it would be a good way to do a beard website. I know it sounds like the most stupid and Irish thing…
Long live the beard.