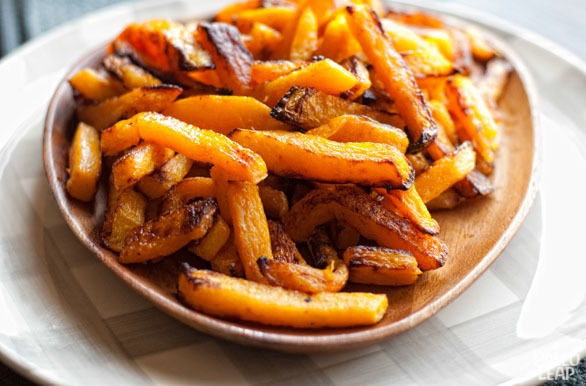 paleoleap.com paleoleap.com
WHEN YOU'VE HAD a heavy night on the sauce, waking up with the thirst of a thousands suns and the hunger of a million moons can have you craving the beige.
We're talking bread, pizza, crisps, croissants.
All of those hangover favourites.
Here's a handy list if low-carb options (and the essential ingredients you need to stock up on) if you're trying to stay on track.
Low Carb Huevos Rancheros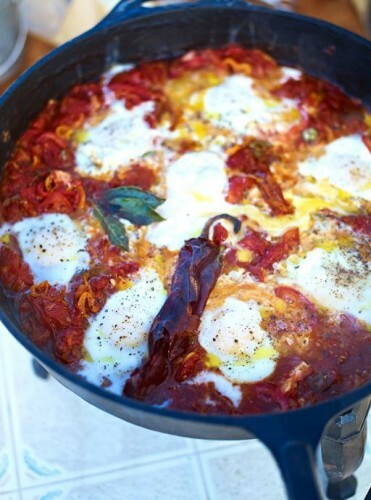 JamieOliver.com JamieOliver.com
You will need:
Eggs

Grated cheese
Tinned tomatoes
Traditionally huevos rancheros is served with tortillas, but you can leave those out and still enjoy what Jamie Oliver calls the 'ultimate hangover cure'.
Recipe here.
Coconut Flour Pancakes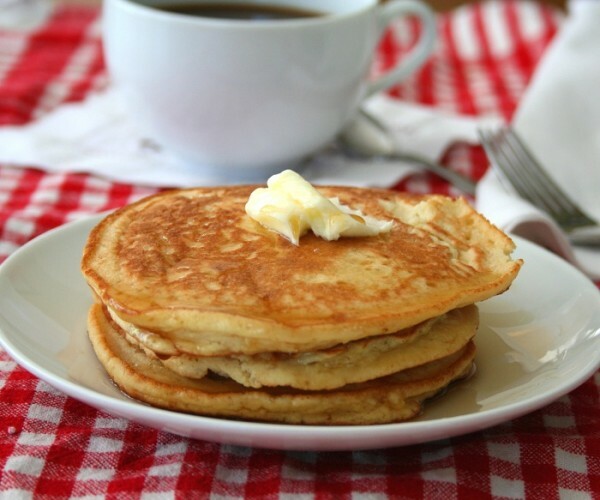 AllDayIDreamAboutFood AllDayIDreamAboutFood
You will need:
 Coconut flour (Holland and Barrett usually stock it, or you can buy online or in some Asian markets)

Almond milk
Eggs
Coconut flour can be tricky to work with but blogger All Day I Dream About Food swears by this low carb, gluten free recipe.
Or: Almond Flour Pancakes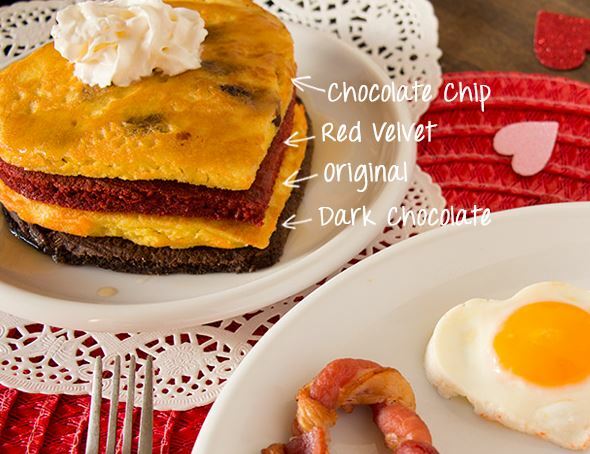 FitLivingFoodies.com FitLivingFoodies.com
You will need:
Ground almonds/almond flour 

Sparkling water
Eggs
Sparkling water make these pancakes really fluffy. Delicious.
Recipe here.
Butternut Squash Chips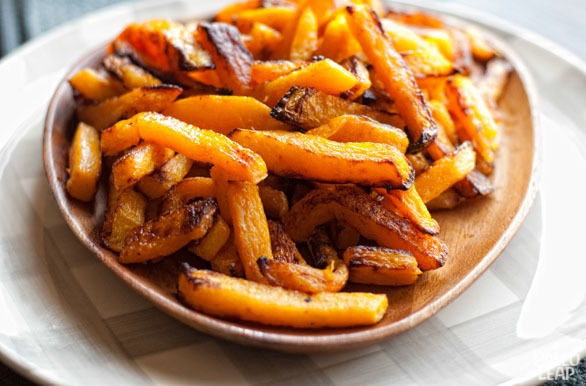 paleoleap.com paleoleap.com
You will need:
Butternut squash (duh) 

Coconut Oil (get it in Tesco)
Ok, so these aren't regular potato chips, they're not even sweet potato chips, but they are delicious and should satisfy your craving for the beige. Might be worth chopping up the butternut squash the evening before. Nobody needs to deal with that with a hangover.
Recipe here.
Eggs in Clouds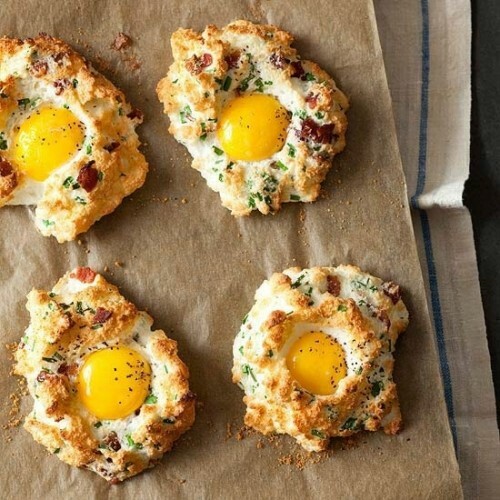 RachelRayMag.com RachelRayMag.com
You will need:
Eggs

Bacon
Pecorino/Parmesan
What better way to soothe your aching head and rumbling belly than with little fluffy clouds, with bonus bacon and cheese?
Recipe here.
Sausage and Egg 'McMuffin'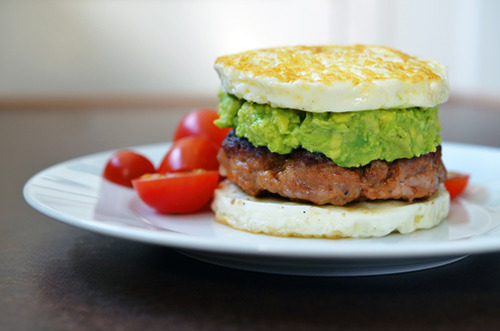 nomnompaleo.com nomnompaleo.com
You will need: 
Sausage meat 

Eggs
Ghee (snigger)
Guacamole
Replacing the actual muffin with a 'muffin' made of eggs gives this a delicious breakfast burger feel. Worth the effort.
This can also be made with bacon: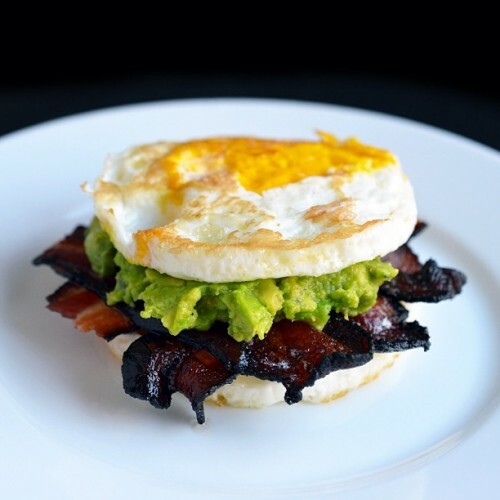 nomnompaleo nomnompaleo
Mc Donald's Double Cheeseburger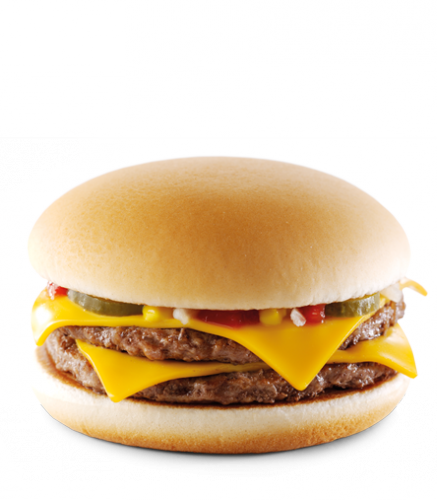 You will need:
Access to McDonalds
Willpower
If you simply have to visit the Golden Arches, you could remove the bun, avoid the ketchup and chow down. Or just have the whole thing. It's not the end of the world.