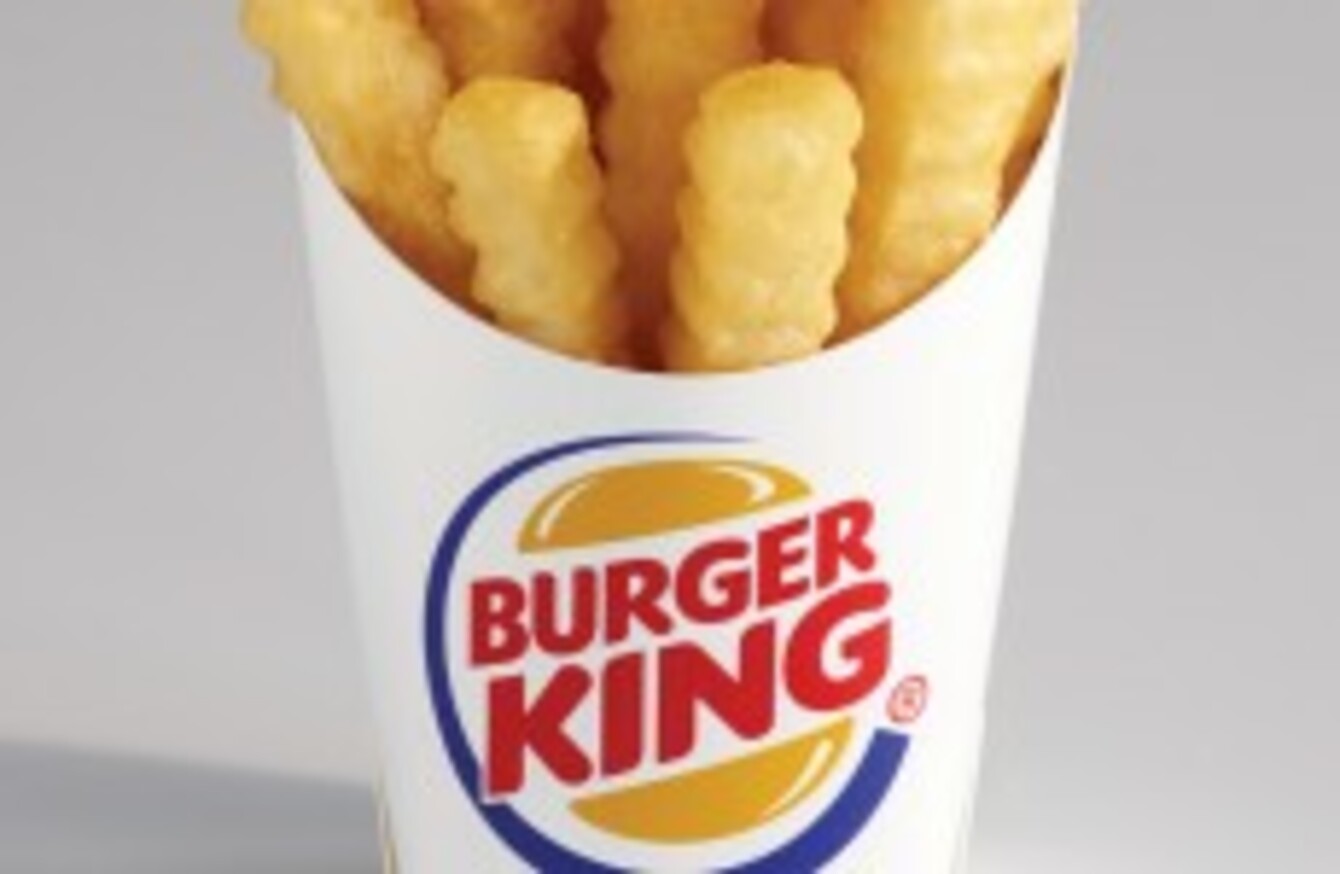 A Burking King photo of the 'Satisfries'
Image: ASSOCIATED PRESS
A Burking King photo of the 'Satisfries'
Image: ASSOCIATED PRESS
BURGER KING HAS launched a range of lower-fat chips – but has not announced any plans to sell them in Ireland.
The new chips – to be called 'Satisfries' – contain around 20 per cent fewer calories than the chain's regular chips. They're also crinkle-cut
The reduction comes thanks to a new batter that absorbs less oil. A small serving of 'Satisfries' has around 270 calories, compared to 340 calories for the same size serving of non-crinkle-cut chips.
Diners in the US and Canada have been able to order the new fries since Tuesday. However, the company said in a statement that there is currently no timeline for an Irish arrival:
Burger King's new reduced fat French Fries Satisfries is currently only being offered in the U.S and Canada. The company has not announced details for future market rollouts regarding this product.
Burger King executives say people won't be able to tell that Satisfries are lower in calories. It says they use the same ingredients as its regular fries — potatoes, oil and batter. To keep kitchen operations simple, they're even made in the same fryers and cooked for the same amount of time as regular fries.
At a launch event for the new product, Burger King said Satisfries have 30 per cent fewer calories than McDonalds chips by weight.
- Additional reporting from AP