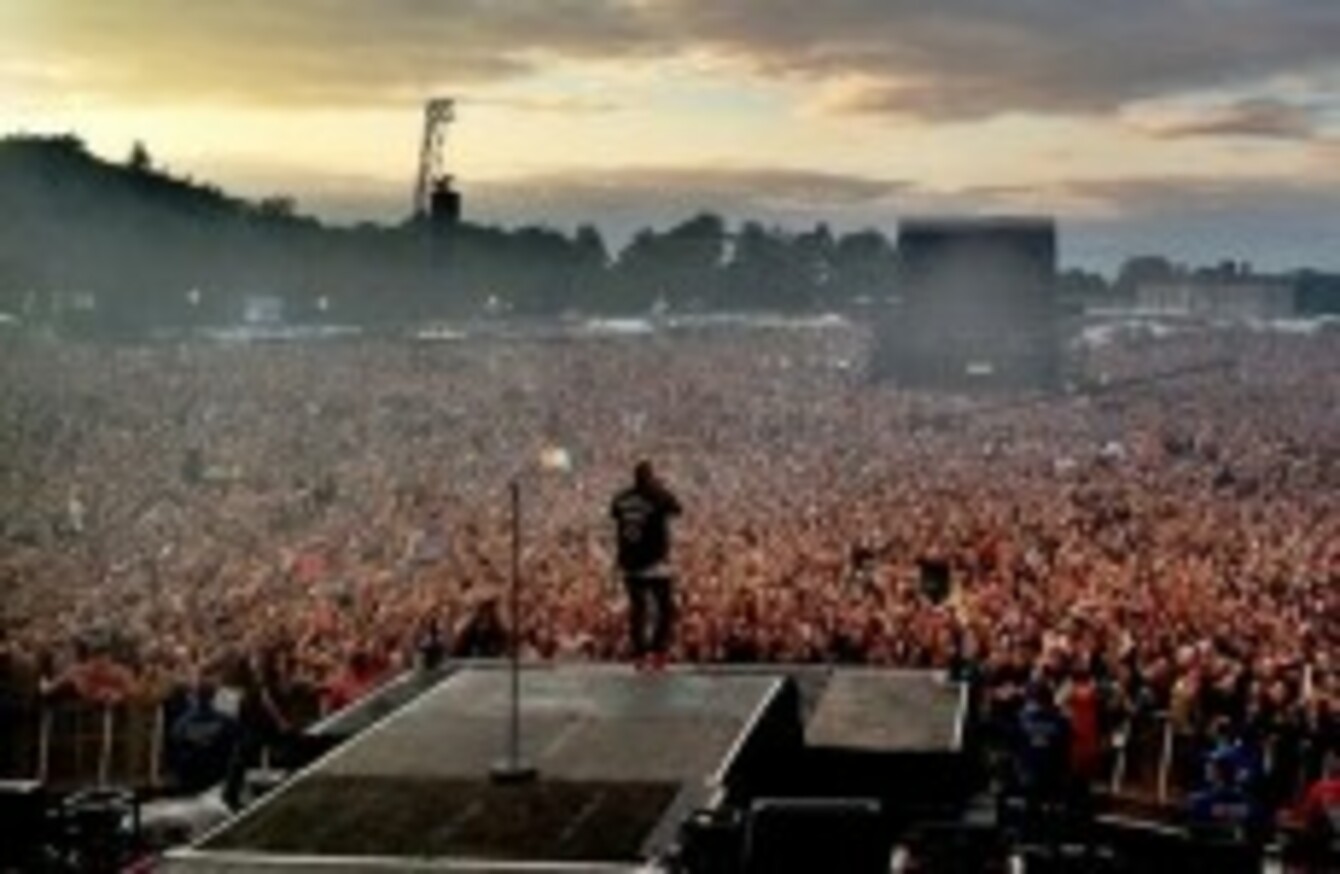 Image: @MacklemoreFRA
Image: @MacklemoreFRA
MACKLEMORE AND RYAN Lewis made it back on stage at Marlay Park last night after computer issues saw them take a 30 minute break.
The pair's highly anticipated headliner was their biggest gig to date, and they had released a 'love letter to Ireland' of sorts in video form last week.
Shortly after the gig started last night there were reports that Macklemore had left the stage after technical issues. Some said that he reappeared once before abandoning the show once again.
However one attendee told DailyEdge.ie:
He was probably off stage for 25 minutes while they sorted it (he only went off once) but the crowd were actually fine. They just sang along to the music on the PA.
He came back on, pretended nothing happened and it was grand. Plowed through his set, managed to make up the time, and played right up to curfew then. He managed to recover really well, considering it was such a massive young crowd.
And judging by the reaction, the technical problems were the last things on the fans' minds.
Meanwhile, it wasn't only Macklemore who was having tech issues:
Now, how's about a Friday singalong eh?
Source: Ryan Lewis/YouTube