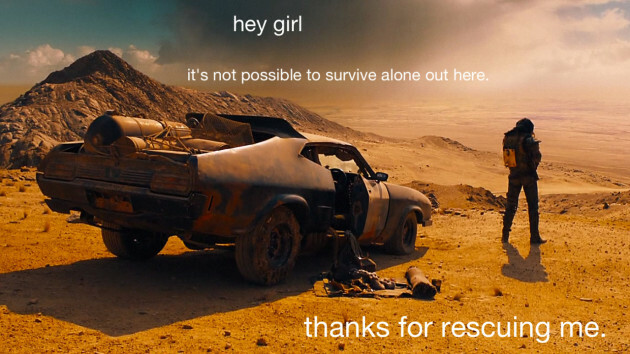 Tumblr Tumblr
IT WAS ONLY a matter of time really.
For several years Ryan Gosling has been the face of the feminist Hey Girl meme (although he has denied having anything to do with the genesis of said meme).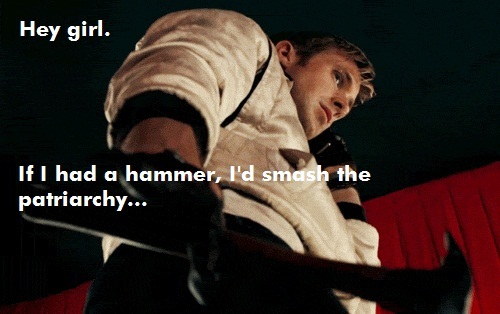 Tumblr Tumblr
Now the new Mad Max: Fury Road movie has taken up the Hey Girl mantle with a new tumblr site dedicated to the strong female characters portrayed in the film.
Charlize Theron's Furiosa is the backbone of the movie. She's credited above Tom Hardy (playing Mad Max) in the opening credits, she drives the lead vehicle and she also drives the plot.
Feminist Mad Max on tumblr pays homage to Furiosa as the female action hero, and nods to Tom Hardy's character's team work with her, and deference to her skill and knowledge.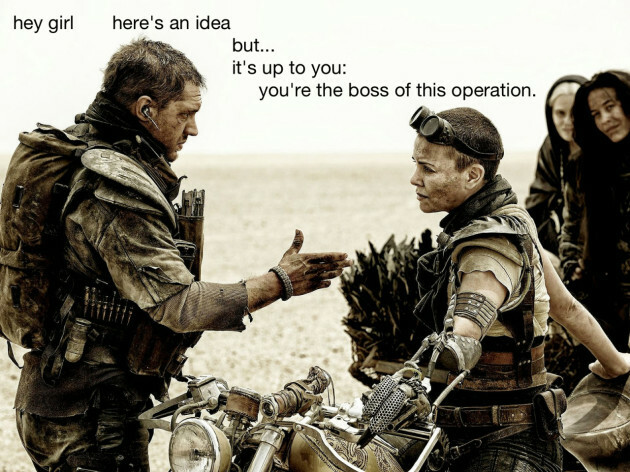 Tumblr Tumblr
Tumblr Tumblr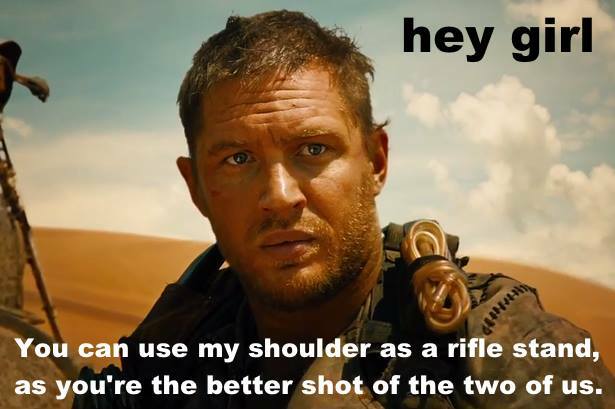 Tumblr Tumblr
Mad Max: Fury Road has been decried in some corners of the internet as 'feminist propaganda' , while others have pointed out that it's "not as much feminist as simply… not sexist".
Strong characters, stunning effects and design and an insane flame-throwing guitar-playing war mascot mean that the film has already taken $200 million dollars worldwide at the box office.