EVERY WEEKDAY MORNING, DailyEdge.ie rounds up the best of the day's celebrity dirt from the top to the very bottom.
Gareth Chaney / Photocall Ireland! Gareth Chaney / Photocall Ireland! / Photocall Ireland!
Majella O'Donnell has her husband's name tattooed on her behind. The 54-year-old – who famously shaved her head live on the Late Late Show for cancer research – told the Irish Sun she has the letters DSM for Daniel and her two children inked on her posterior.
She visited a tattoo shop in Australia and "got one on my lower back, just at the top of my bum – the letters DSM for Daniel, Siobhan and Michael".
Every day is a school day. (Irish Sun)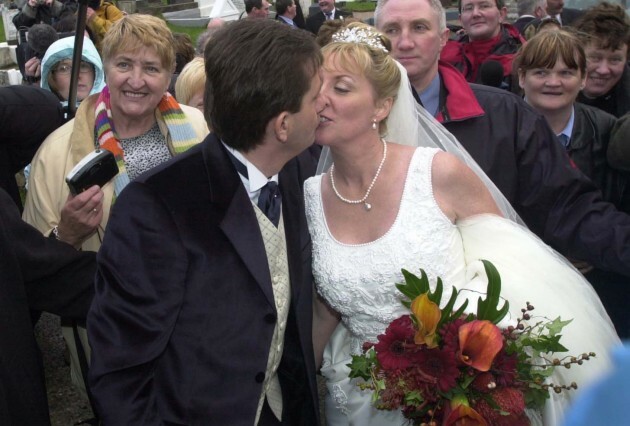 PA Archive / Press Association Images Majella and Daniel at their wedding in 2002 PA Archive / Press Association Images / Press Association Images
Justin Timberlake is going to be a dad. The singer and actress Jessica Biel are expecting their first baby, according to Us Magazine which cites "multiple sources" as confirming the news.
"Right now they are just enjoying the news for themselves," one friend told the magazine, which is completely self-defeating, isn't it? (Us Magazine)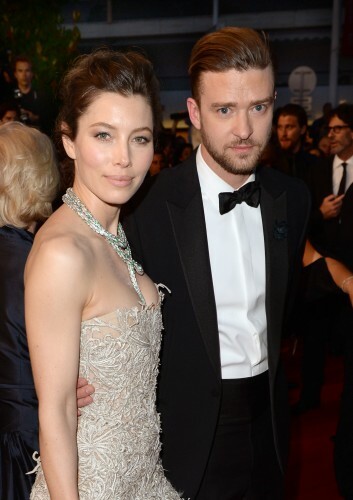 There was a complete Mean Girls reunion! Tina Fey, Lindsay Lohan, Rachel McAdams, Lacey Chabert and Amanda Seyfried (that's Gretchen and Karen) got together for Entertainment Weekly. They also told the magazine what their characters would be doing how, and Gretchen and Karen were the best:
Karen would manage or own a store that sells really cool dog attire, like Swarovski dog collars and Halloween costumes for animals. She's probably really focused.
Gretchen is probably running the Toaster Strudel empire. She is probably married and has, like, seven babies right now. She and Jason worked it out. She has very big curly hair.
And the rest of the day's dirt…
Are

Chris Martin

and

Jennifer Lawrence

back together? WHAT IS EVEN HAPPENING?(

Mail Online

)

Taylor Swift posted a 12-year-old selfie. (Buzzfeed

)

Meet the dog that stole 

Zayn Malik's sock. (Mirror)
David Beckham

is making whiskey now apparently. (

Mail Online

)

And here are the latest names for I'm A Celebrity… Get Me Out Of Here. (

Mirror

)