THREE-YEAR-OLD Juniper (AKA Juni) and her friend Violet both have a rare form of cancer, called retinoblastoma.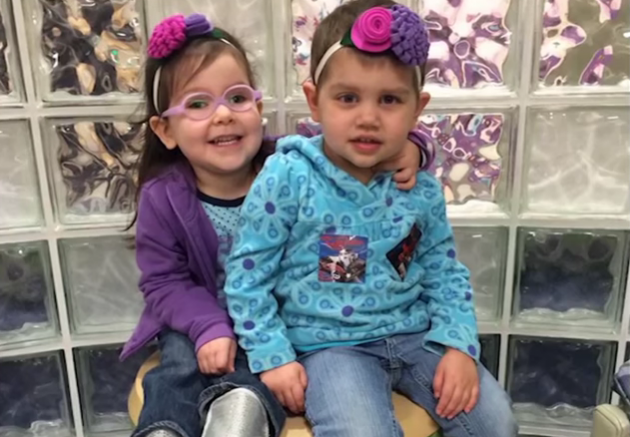 Violet and Juni
In 2014 the Make A Wish Foundation granted Violet's wish to meet Mickey Mouse, and this year, Juni will get her wish to meet Minnie.
And guess who got to break the news to her? Violet. In the most adorable way possible.
Make-A-Wish America / YouTube
Awww. We may have something in our eye. :')