(Some spoilers ahead – yiz have been warned!)
CHRISTMAS OF 2015 can be summed in three words – Making A Murderer.
Not the usual trope you'd associate with The Most Wonderful Time Of Year, the Netflix true crime documentary had everyone talking. Now, a sequel is due for release next month.
Here, refresh my memory on the first one again?
Netflix / YouTube
Can't see the video? Click here.
Spanning over a decade, Making A Murderer follows Stephen Avery, a man who served 18 years in prison for rape and other crimes, but was subsequently exonerated and released.
A few years after his release, Avery was taking a $36 million lawsuit against Manitowoc County and the former district attorney and sheriff responsible for wrongfully convicting him when he became the prime suspect in the murder of photographer Teresa Halbach.
In 2007, Avery was found guilty of murdering Halbach and sentenced to life in prison.
The series explores the circumstances in which Avery was convicted and "examines allegations of police and prosecutorial misconduct, evidence tampering and witness coercion".
Ok, what's happened in the case since?
Avery's lawyers Jerry Buting and Dean Strang built a case claiming the prosecution had inconsistent and unreliable evidence, and argued that he was being framed. According to Strang and Buting, various pieces of evidence presented were very dubious – including Halbach's car keys, which mysteriously appeared in Avery's house despite not being spotted on "six or seven" earlier inspections, and a vial of blood taken from Avery's original conviction in 1985 which appeared to have been tampered with.
In addition, Avery's nephew Brendan Dassey, who has learning difficulties, appeared to be coerced into testifying that he and Avery murdered and sexually assaulted Halbach.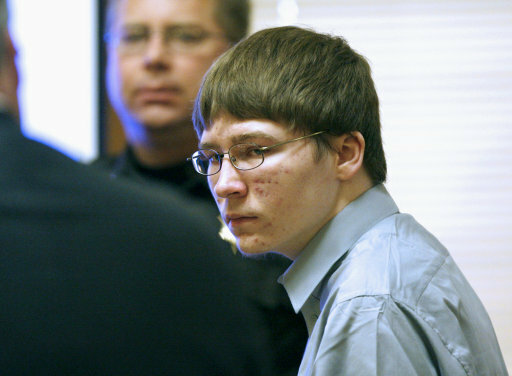 Dan Powers Dan Powers
Since the first season ended, Brendan Dassey's conviction was overturned by a federal judge on the grounds that the confession was "involuntary".
"Especially when the investigators' promises, assurances, and threats of negative consequences are assessed in conjunction with Dassey's age, intellectual deficits, lack of experience in dealing with the police, the absence of a parent, and other relevant personal characteristics, the free will of a reasonable person in Dassey's position would have been overborne," the judge said.
However, The Department of Justice launched an appeal which was heard in February, claiming that investigators had used "entirely appropriate interview tactics".
On 22 June 2017, a US federal court ordered that Dassey should be freed from prison.
A three-judge panel representing the US seventh district in Chicago ruled in a two-to-one decision that then-teenaged Dassey's confession in the 2005 murder of Teresa Halbach was coerced. 
However, Manitowoc County, Wisconsin prosecutors appealed the federal court's decision and that appeal – which was granted – was heard on September 26, 2017.
In December 2017, the federal court ruled that the confession given by Dassey should not be thrown out, reversing the federal judge's previous ruling and meaning Dassey's life sentence would remain in effect.
Dassey attempted to overturn this decision, but on 25 June this year, the Supreme Court declined to take up his case and will not review the decision made in December that his confession was voluntary.
As for Avery, Zellner's request for a retrial – claiming that much of the evidence used in the original trial is unsound – was denied last year.
"The defendant has failed to establish any grounds that would trigger the right to a new trial in the interests of justice," ruled Judge Angela Sutkiewicz of Sheboygan County, Wisconsin. "As such, no further consideration will be given to this issue."
Right sooooo what's happening in part two then?
Filmmakers Laura Ricciardi and Moira Demos return to Wisconsin, with exclusive access to Avery, his nephew and co-defendant Brendan Dassey, and their families and lawyers. Part 2 of Making a Murderer will detail the post-conviction process and the effects of it on all involved.
"Steven and Brendan, their families and their legal and investigative teams have once again graciously granted us access, giving us a window into the complex web of American criminal justice," Ricciardi and Demos said in a statement.
Building on Part 1, which documented the experience of the accused, in Part 2, we have chronicled the experience of the convicted and imprisoned, two men each serving life sentences for crimes they maintain they did not commit. We are thrilled to be able to share this new phase of the journey with viewers."
It will also introduce defense lawyers Katherine Zellner, one of the nation's leading defense attorneys, who has righted more wrongful convictions than any other lawyer in the country.
.@MakingAMurderer Part 2 premieres October 19 pic.twitter.com/dL1Ob8eD5E

— Netflix US (@netflix)
Can't see the trailer? Click here.
Making A Murder: Part 2 premiers 19 October on Netflix.
DailyEdge is on Instagram!