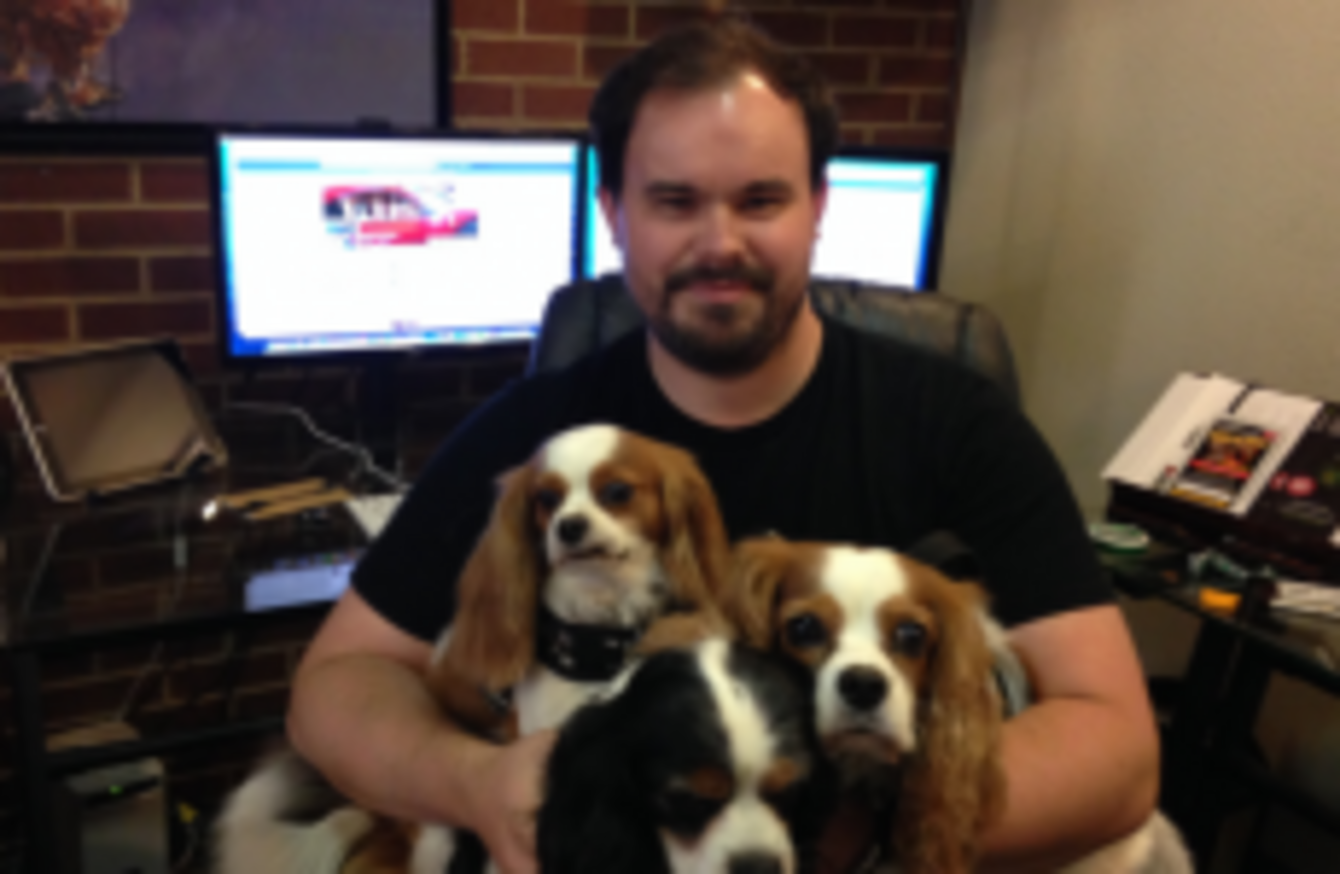 MEET JOSH DAVIS. He gets paid US$45 (€33) per hour to manage the social media for three dogs belonging to an eccentric millionaire. No, this isn't a film logline. IT'S REAL LIFE.
If it seems like appropriate reality TV fodder, then you're not far off as Davis is featured in a new reality show called Goin' To The Dogs (A+ name) that details the quirky day-to-day existence of Texas millionaire Ron Sturgeon.
Sturgeon first enlisted Davis to work with his beloved pooches, billed as "The Most Lavishly Treated Dogs in America," seven years ago and since then Davis has managed the dogs' blog, Facebook and Twitter. (They are awaiting permission to join Instagram, because of course.)
The blog is called Spoiled Cavaliers and each post is written from the point of view of one of the dogs. Says Davis:
Each day Ron sends me several videos, with some notes. I then take those videos, upload them, and publish them across the networks. The content is generally from the perspective of the dogs, or what the dogs might be thinking in their head.
Here's a sample post that's more than a tad creepy.
Moving swiftly on.
The dogs – Willy, Lance and Dixie – are new converts to Twitter and are kind of getting the hang of it.
But they're faring much better over on Facebook where they have amassed 23,000 likes and are busy trying to get Goin' To The Dogs off the ground:
Asked if this was the craziest tech job he ever had, Davis replied:
This probably is the craziest. Maybe if the Pet Rock existed today it would have a social media account, and I could manage it. But until then, yeah, I think this is the craziest.
Just to reiterate once again: $45. Per. Hour.