LAST FRIDAY, JONATHAN Galunas was walking down a street in New York City when he crossed paths with Rihanna.
Did he play it cool? Absolutely not. After all, this is Rihanna we're talking about.
amy amy
*takes out earphone* RIHANNA, IS THAT YOU?
A few days ago, Twitter user @chronicdrews unearthed the photo and shared it on Twitter where it was retweeted over 26,000 times.
amy amy
And everyone was like, "Same."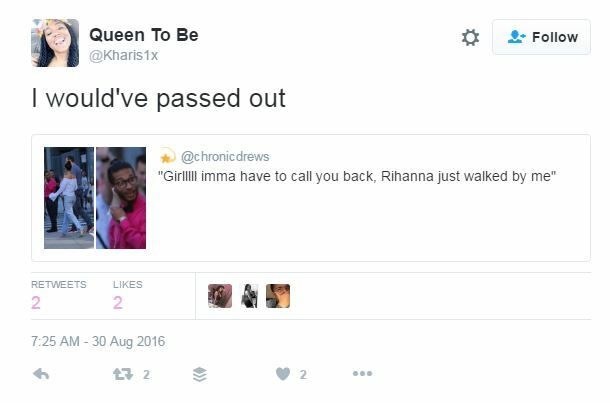 Queen to Be / Twitter Queen to Be / Twitter / Twitter
And a few days ago, Galunas discovered that he had become a giant internet meme.
He had a back-and-forth with the person who shared the meme and wrote that he didn't expect to be in any of the photos they took of her.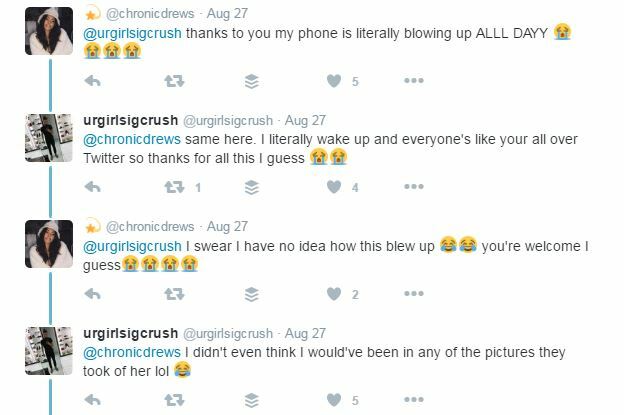 urgirlisgcrush / Twitter urgirlisgcrush / Twitter / Twitter
Sees Rihanna on the street one day, becomes an internet meme the next day.
What a life.
DailyEdge is on Snapchat! Tap the button below to add!