GRIMY LEPRECHAUNS, BAR fighters, the Titanic…is this really how the world sees Ireland?
Artist Martin Vargic has painstakingly drawn and labelled a map of the world – but instead of place names, the map is labelled with stereotypes of each country. And it's extremely comprehensive.
He's keen to stress that the opinions expressed on the map are not his:
This map was not meant to offend anybody in any way, it is a parody of how people often stereotype various nations, countries and areas.
So we shouldn't get so mad at how the map claims Irish people are seen: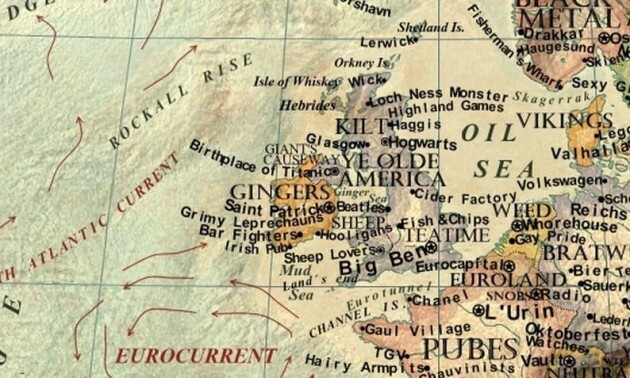 HalcyonMaps.com HalcyonMaps.com
Birthplace of the Titanic (Belfast)

Saint Patrick

Gingers

Grimy leprechauns

Bar fighters

Irish pub
Hmm. OK. We can laugh about ourselves. It's funny.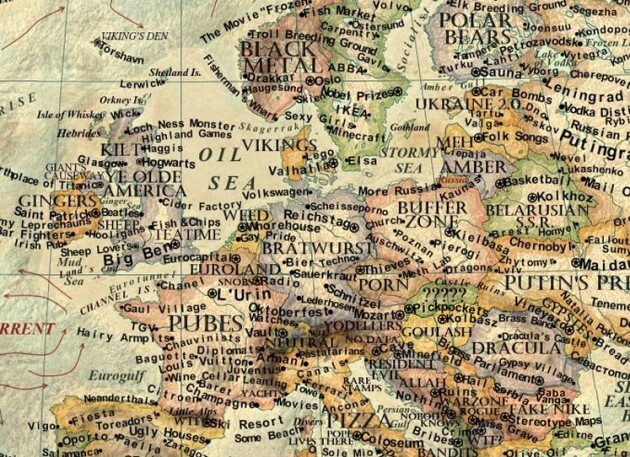 HalcyonMaps.com HalcyonMaps.com
Here's what other European countries have to put up with:
Pubes (France)

Metrosexuals (Sweden)

Meh (Latvia)

Sheep Lovers (Bristol, UK)

Black Metal (Norway)
You can pore over the rest of the map here, if you have a few hours to kill.