YESTERDAY, WE TOLD you about street artist Joe Caslin's plans to paint a massive marriage equality mural.
Where? On this prime piece of wall real estate at the junction of Dame Street and George Street in Dublin city centre.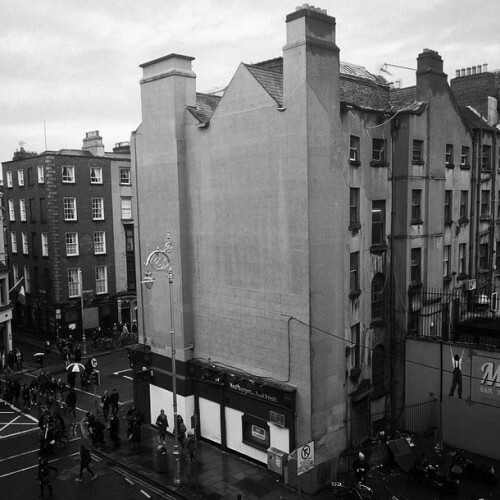 Joe Caslin / Instagram Joe Caslin / Instagram / Instagram
Last night, Caslin embarked on his mammoth undertaking.
And after working through the night, Dublin was greeted with this image this morning.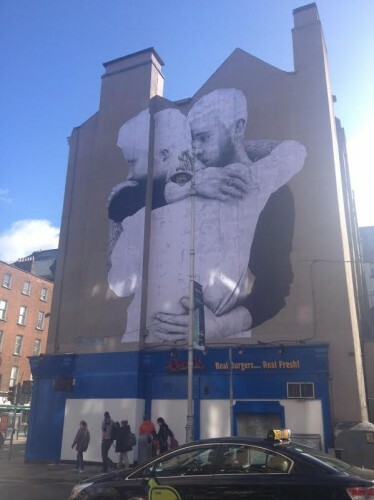 DailyEdge.ie DailyEdge.ie
As you can see, the image depicts two young men embracing and is inspired by the Irish painting Meeting on the Turret Stairs by Frederic William Burton.
Caslin is set to follow up this image with a second portrait of two women kissing. The artist is currently looking for another suitable site, preferably in rural Ireland.
There must be a prehensile landowner or town council with the perfect urban canvas. Extend the support to other Irish towns: Boyle, Listowel, Sligo, Mullingar, Tramore, Kilkenny, or Cavan, for example. This is not just a referendum for capital.