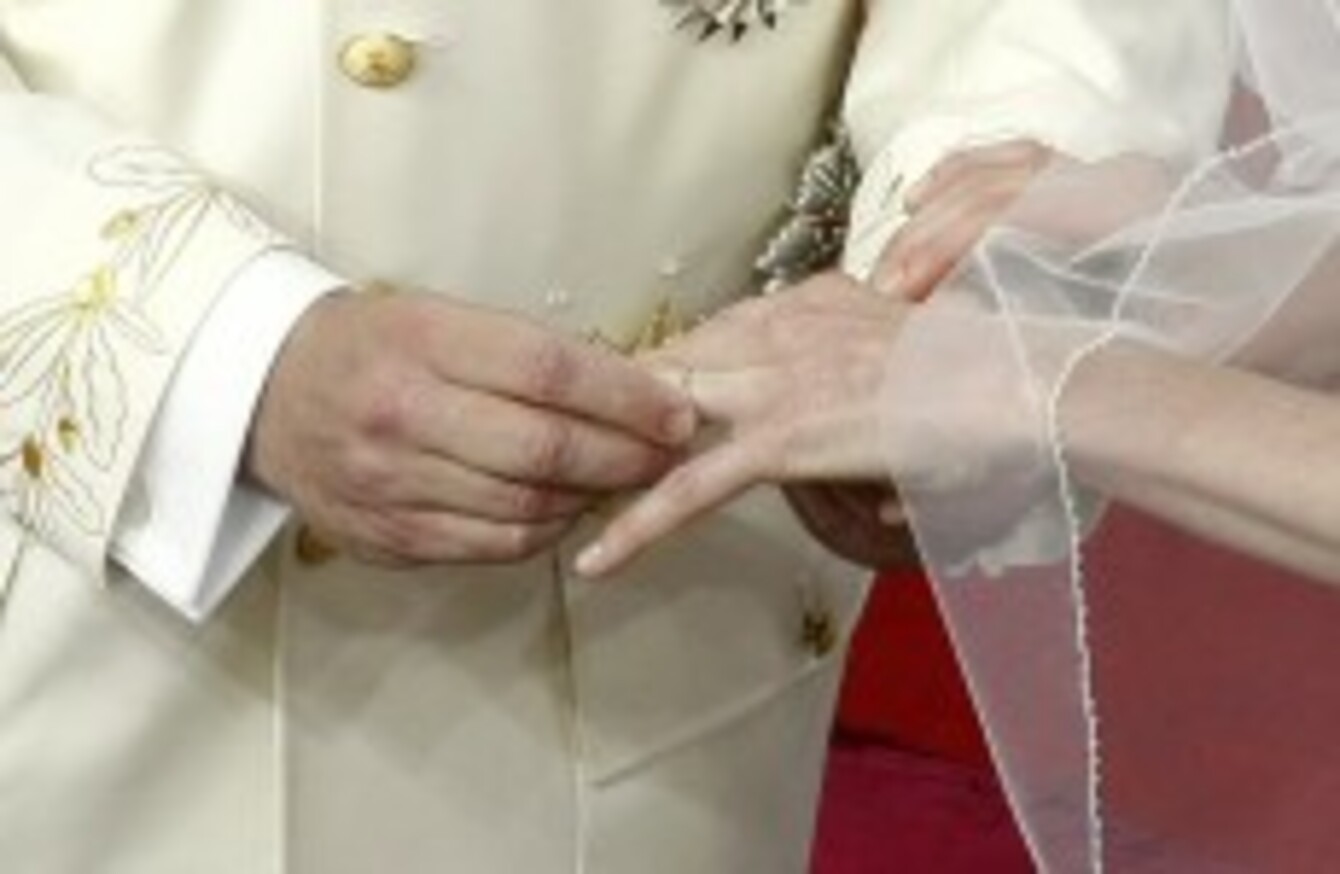 Image: Lionel Cironneau/AP
Image: Lionel Cironneau/AP
SINGLE MEN are more likely to die from cancer than their married counterparts, according to a new study carried out in Norway.
The research, published in the journal BioMed Central Public Health, examined 440,000 cases of cancer diagnosis over the last 40 years – and found that married men had a lesser mortality rate.
The study by academics from the University of Oslo concluded that bachelors were around 35 per cent more likely to die from cancer than those who were married, while in women the mortality rate was 34 per cent higher.
The authors said that while there was no obvious conclusion as to why married people had a higher survival rate, the difference could be down to a "more protective effect of partnership" – where a spouse is more likely to encourage their partner to have their health checked.
Another reason, according to the Daily Telegraph, is the possibility that having a spouse simply contributes to a healthier lifestyle.
The study also suggested that the complicated cancer treatments currently used today could be challenging for people to follow, implying that someone with a spouse supervising them is more likely to adhere to the terms of their treatment.
"Health care interventions directed and adapted more specifically to the broad subgroup of never-married patients might be warranted," the authors suggested.
The survey also found that the gap in the mortality rates between single and married people had widened between 1970 and 2007, but noted that the mortality rate of divorced men and women was relatively stable.