OVER THE PAST few years, veteran RTÉ Sport broadcaster Marty Morrissey has become a cultural icon.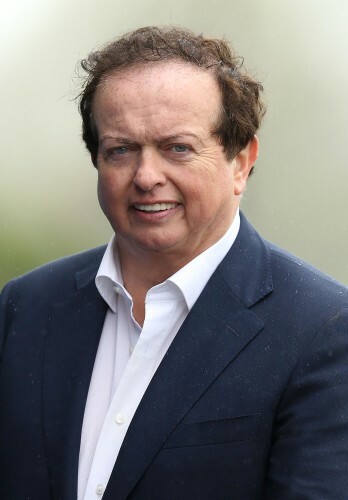 Dan Sheridan / INPHO Dan Sheridan / INPHO / INPHO
From the infamous eyebrows to his signature hair and massive grin, there are few Irish people more recognisable. Here are 11 times he proved his legend status.
1. Every time he showed he can hack the craic
If there is a party, Marty is THERE.
2. And proved he was also your man for more solemn occasions
This look for RTÉ's 1916 centenary celebrations was *fire emoji*.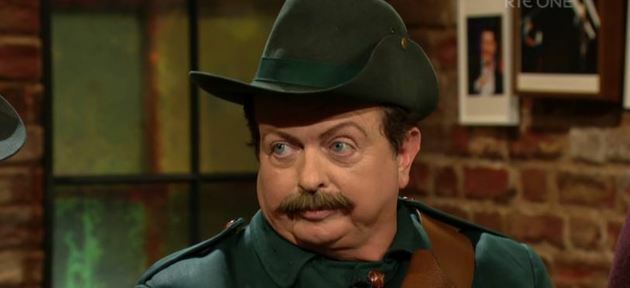 RTÉ Player RTÉ Player
3. When he was one of the ladsladslads
4. But also one of the gals
5. And also an inspiration to the children of Ireland
Excellent.
6. When he absolutely nailed the hurling crossbar challenge
RTERadio1 / YouTube
He can talk the talk AND he can walk the walk. What a man.
7. When he never missed the opportunity for a spot of innuendo
Whether it was reading steamy bits from Fifty Shades live on TV3…
TV3 Ireland / YouTube
Or saying he got 'the best ride he's ever had' on the amusements at the Ploughing.
https://vine.co/v/ex7Z7h9EIFQ
Marty you cad.
8. The time he crashed a wedding live on the Late Late and no one even minded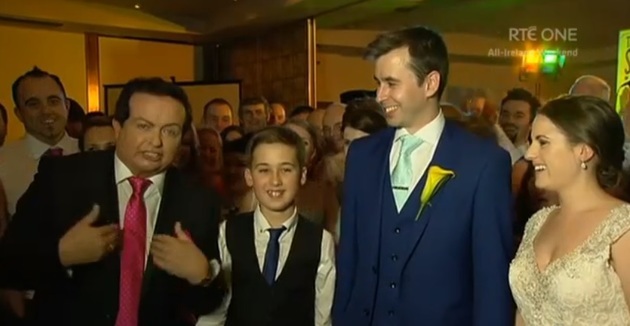 RTÉ Player RTÉ Player
The band the couple had booked for the wedding had to pre-record for the Late Late earlier in the day – to make up for the stress, RTÉ sent Marty down with them. And look at them all! Delighted!
9. When someone went out of their way to bring a flag with his face on it to Glastonbury…
You don't do that unless you truly love someone.
10. …And when Marty later posed with said flag
Love it.
11. And every time he's been only delighted to pose for a selfie
The Selfie King of Ireland. It's true.
God bless you, Marty.
DailyEdge is on Snapchat! Tap the button below to add!