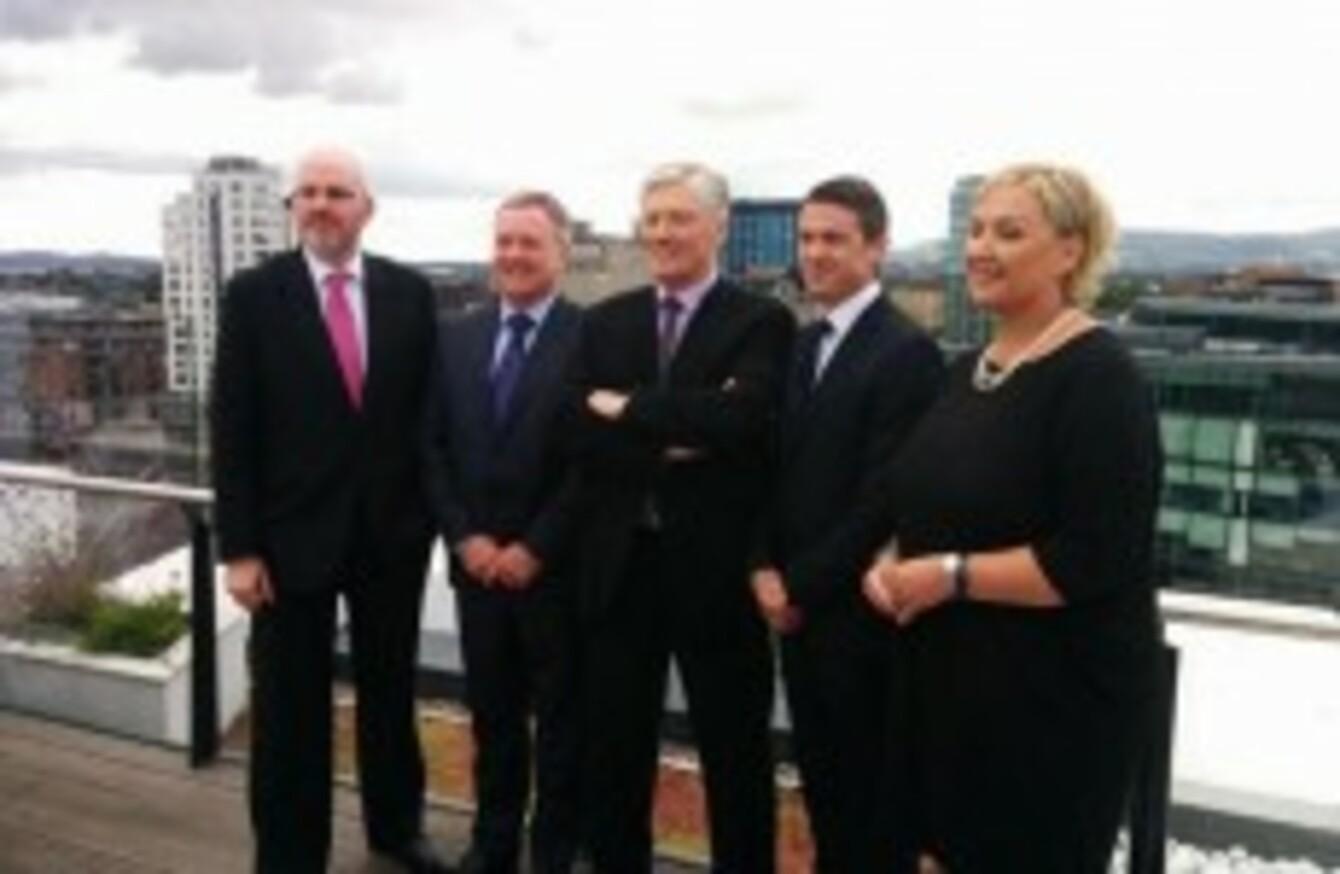 Mary Curtis, far right, at the UTV Ireland launch on 19 August.
Image: @UTVIreland
Mary Curtis, far right, at the UTV Ireland launch on 19 August.
Image: @UTVIreland
Updated 1.40pm
ALLEGED COMMENTS BY UTV Ireland boss Mary Curtis about the station's target audience have raised hackles online today, with Twitter users calling them "massively insulting" and "a massive faux pas".
The quotes have been published by the Irish Independent, who say Curtis was addressing a group of young reporters when she said "I don't think any of you guys will be watching, because you actually have lives".
The Irish Independent also quotes her as saying " it's mainly housewives with a few kids under their belt". A spokesperson for UTV Ireland has told DailyEdge.ie that Curtis was actually referring to 'housekeepers' rather than housewives – 'housekeeper' being an audience demographic.
The comments were made on 19 August at the launch of the new station and were published today.
The UTV Ireland spokesperson has said that the remarks have been taken completely out of context and that they were part of a wider conversation.
Mary is a mother herself. [The comments] were part of a wider conversation that was going on and they weren't meant in the way that they were published. They were said in jest. It was part of the moment that it was. She was actually having a go at her own age while talking to young reporters.
Laura Slattery from the Irish Times was also present when Curtis was addressing the group of journalists and she has tweeted that she concurs with the spokesperson that the remarks made "have been decontextualised".
Slattery says that Curtis made reference to "housekeepers with kids" as a demographic and contrasted them with 15-24 year olds.
Slattery maintains that the reference to 'having lives' was self-deprecation on Curtis' part.
The spokesperson went on to clarify that UTV Ireland is
…utterly aiming to reach as broad an audience as possible. It's very much a family channel.
Curtis previously worked in RTÉ, leaving in September 2013. It was announced in April that she would be joining UTV Ireland. She oversaw the RTÉ's digital switchover and was previously the broadcaster's Deputy Director of Television Programmes.