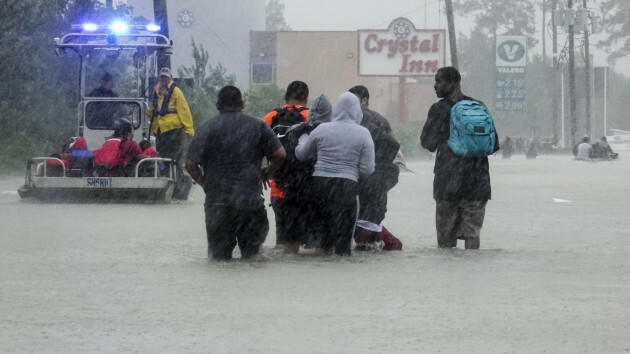 SIPA USA / PA Images SIPA USA / PA Images / PA Images
THE FLOODING AND chaos caused by Hurricane Harvey in Houston, Texas remains at crisis point, leading the mayor to declare a curfew on the city last night.
In among the destruction, loss of life and fleeing of homes, local store Gallery Furniture – run by Jim McIngvale aka "Mattress Mack" – has opened up his shops to people in need of shelter. He posted a video to Facebook:
"We got lots of beds, we got lots of food and we got lots of water"
Mattress Mack's generosity went viral this week, as an example of how local businesses can help the city out during a crisis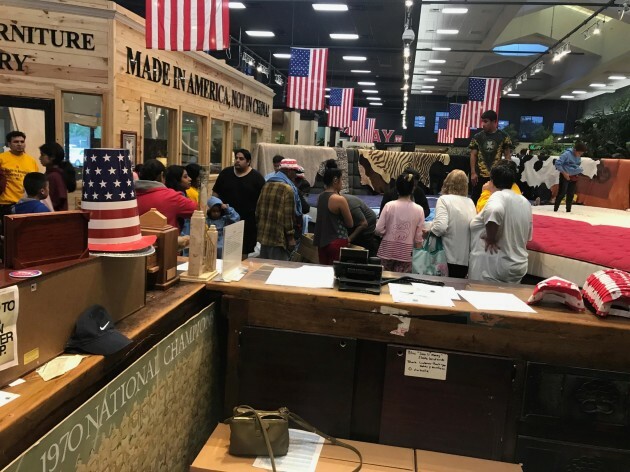 Mattress Mack Facebook Mattress Mack Facebook
So much so that he made it to major news outlets across the States, as his video offering help passed the 3 million mark on Facebook
He's long been known in Houston as a "pillar of the community" and even gave his own personal mobile number out in the video to call if anyone needed help.
Back in Ireland, Mattress Mack has a counterpart in Mattress Mick
And it's not just the name.
Mattress Mick supplied free mattresses to the Apollo House occupation last Christmas – in a bid to tackle the nation's homelessness crisis
Mattress Mick spotted the Mattress Mack story and was impressed with his generosity
Newstalk's Tom Dunne united the pair on air this afternoon and it was a glorious moment of radio
Newstalk / YouTube
YES.
They even planned to meet up when Mattress Mack comes to Ireland.
Just two old furniture kings discussing the business.
People were loving the thought of Mick having an American equal
And him living up to the family name
Simpsons did it
A surreal but lovely moment in the midst of a terrible tragedy.
DailyEdge is on Snapchat! Tap the button below to add!