Andrew Downes Photography / David Elkin - DailyEdge.ie Andrew Downes Photography / David Elkin - DailyEdge.ie / David Elkin - DailyEdge.ie
AT 11AM THIS morning, McDonald's released its new McMór burger to the people of Ireland.
Initially described as 'artisan', McDonald's had to back down from using the term because it just didn't qualify.
The McMór features Charleville cheddar, Ballymaloe Relish and a host of other ingredients – and will be available for the next six weeks.
But what does it taste like? We put it to the test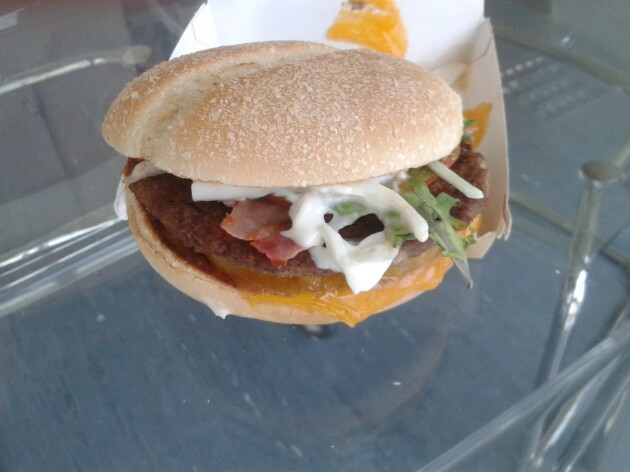 Purchasing a McMór on Grafton Street this morning at 11am – just when they were available to the public - saw a bit of confusion behind the tills as to what exactly was going on.
But, once staff got into the McMór flow, a round table of eager DailyEdge.ie and TheJournal.ie staffers put the new burger to the test.
With two burgers and a whole load of ingredients including kale and a potato-flaked bun – there was plenty to take in:
The vegetables are obviously quite fresh on top of the burger. There's lots of mayonnaise too.
It tastes really like a Big Mac, in terms of the burger itself.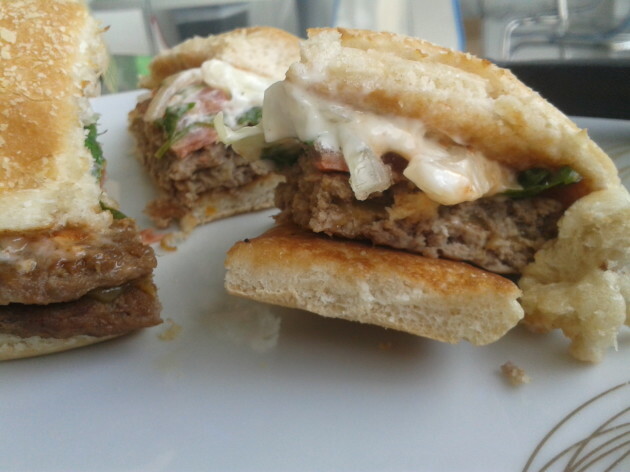 But what about the famed Ballymaloe Relish?
I can't taste the Ballymaloe relish at all. I think there might be too much mayo. But I got some nice bacon in there.
I can kind of taste the Ballymaloe. I love it so I think it could do with a good bit more on there.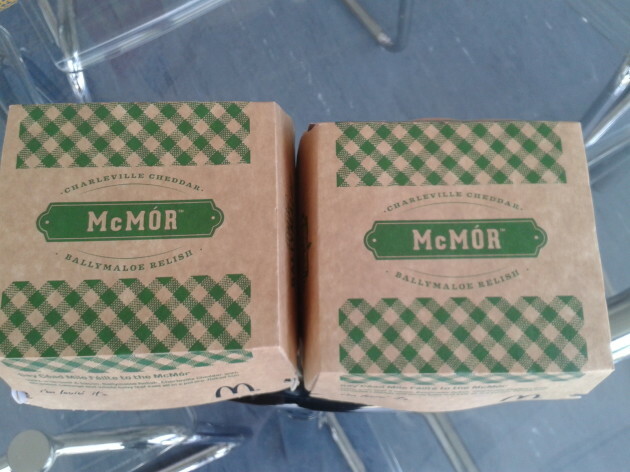 And the kale and the potato-flaked bun?
I can kind of taste the kale, but it could also just be kale in with a load of rocket.
The bun does look different – and nicer – but I can't say I taste the potato on the outside all that much. It's obviously not sesame seed like.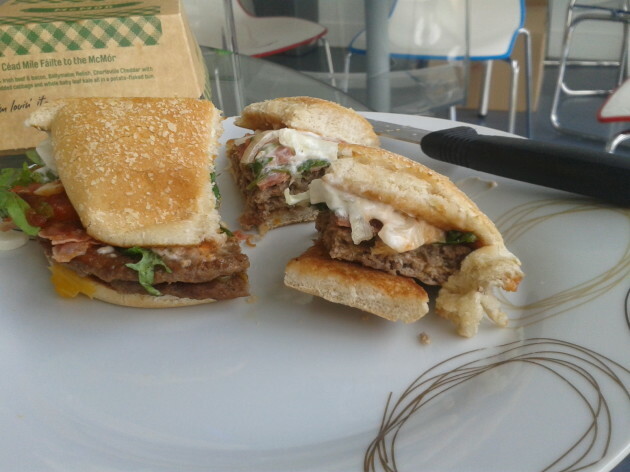 So, overall impressions of the McMór?
It's a pretty good burger. It's really like a quarter pounder.
I like it a lot actually.
I can't tell the difference between the McMór and a regular burger.
Would it be your go-to choice of burger next time you step foot in a McD's?
There is definite notions here. If I was going into McDonald's I probably wouldn't want the fancier option anyway.
I would probably give it a go if I was in there, just to mix it up from the regular Big Mac.