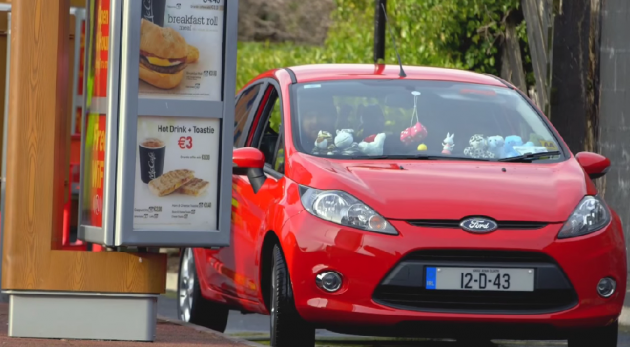 McDonald's Ireland / YouTube McDonald's Ireland / YouTube / YouTube
IRISH MEN WHO dared to arrive at the McDonald's branch on the Belgard Road in Tallaght in a 'girly car' recently were subjected to a bout of gentle ribbing.
According to McDonald's Ireland:
These days, when it comes to looking good, a shaved chest is just the bare tip of the iceberg for young Irish men. Where once their ancestors beat up woolly mammoths with their bare hands, lads these days love nothing more than an auld manicure; a few highlights in their hair and a splash of moisturiser.
As part of McDonald's Serious Man Food campaign men are being asked to "man up" at the Drive Thru and accept that by chowing down on a Quarter Pounder Deluxe to turn them back into the hulking beasts they once were.
(Girls, we're assuming if you order a Quarter Pounder Deluxe you'll be chased from McDonald's with a burning feather duster and told to get back to your rice cakes where you belong)
They're looking out for people in their "mam's cars, their girlfriend's cars, kid's cars, bicycles, whatever isn't manly, and we're going to help them".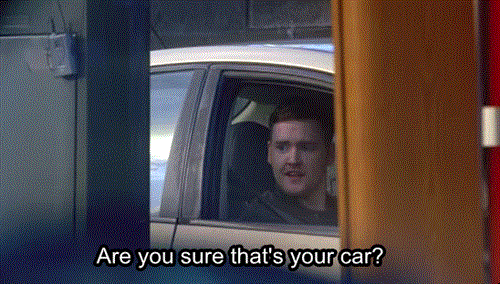 A Ford Focus, anything that looks like it can't achieve any kind of speed, a small car, an older car – drive any of these and you obviously need saving.
mcdonaldsireland / YouTube
Some of the reaction online has been less that positive:
Thoughts? That's what the comment section is for…
Thanks to Shaunagh Ginty for sending this our way