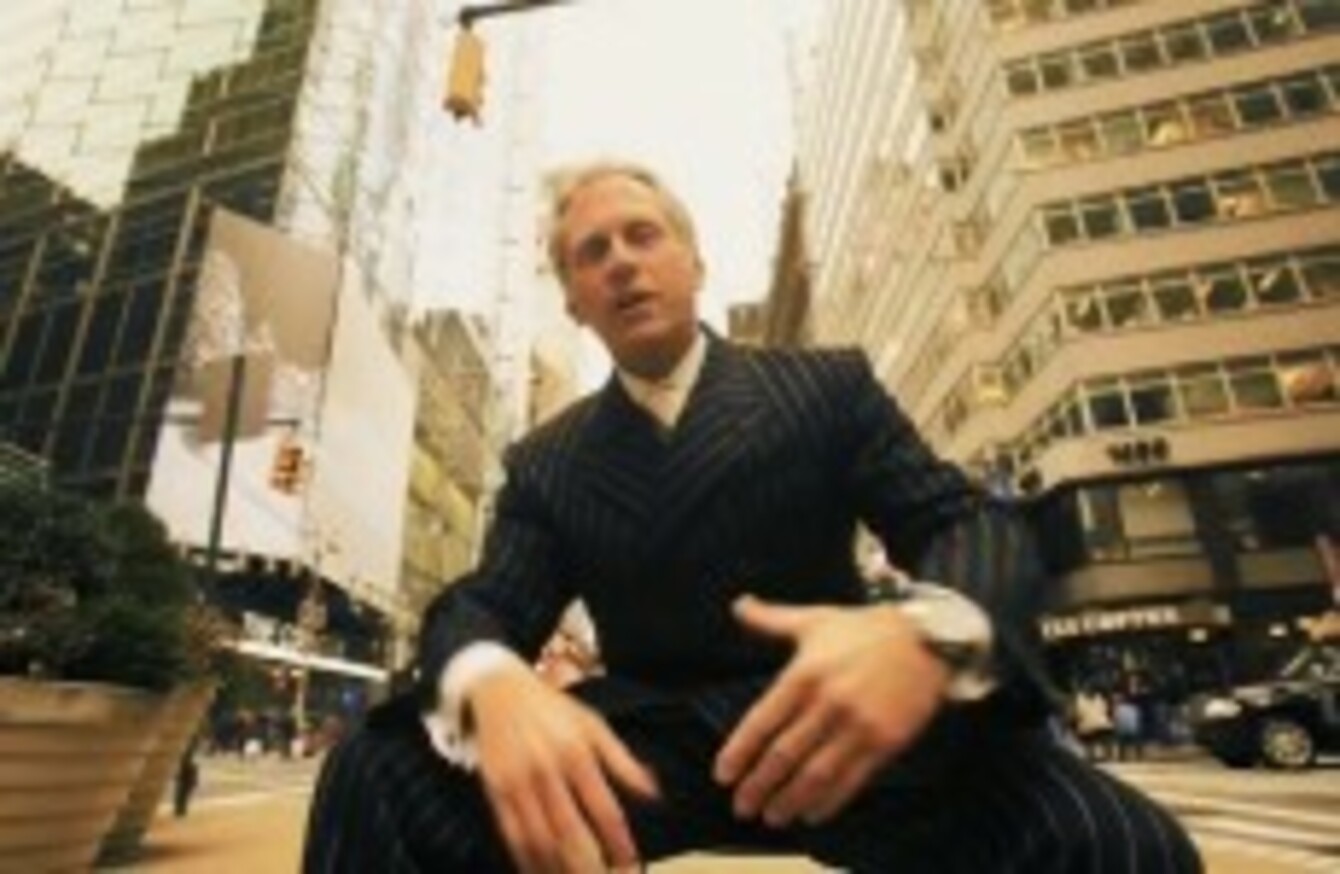 Image: YouTube
Image: YouTube
STEP ASIDE, SNOOP Dogg. Clear the path, Jay-Z. There's a new name in the rap game – and that name is Allen Samuels, a 55-year-old casino executive from New Jersey.
Mr Samuels, a man with greying hair and questionable taste in business suits, decided to become 'A Samuels' for his debut hip-hop effort Livin De Life, as Gawker reports. The track is already becoming something of an internet sensation – and comparisons to Rebecca Black were probably inevitable.
Here TheJournal.ie looks at some other people who should have left rapping to the experts.
1. Allen Samuels
Here's the video in full. Enjoy…

2. Liam Twomey, Fine Gael TD
It's not actually the good deputy himself in this hard-hitting track coming straight outta Wexford. But somebody really wanted him to be elected in February, and decided to express their feelings in rap form. What can we say? It worked.

3. RTE radio DJs, circa early 1990s
Even Gay Byrne was into this one. Back in the early Nineties, some RTE radio DJs got together on the Late Late Show to… yes, rap. Great message, classic clip; just try watching it without curling your toes.

4. Alan Kelly, MEP

Another banger from the Irish election scene, this time for Labour's now-Minister of State Alan Kelly in 2009. Again sadly it's not Alan himself at the mic, but merely an enthusiastic supporter. "Fianna Fáil no fáda spells Fianna FAIL". Zing!

5. Michael Clancy, 11 (or thereabouts)
Actually this isn't embarrassing so much as downright excellent. Michael raps about Jesus – and boy, has he got the moves.

6. Liverpool FC
A classic in the world of embarrassing raps: John Barnes and the rest of the Liverpool squad get 'urban' for their 1988 FA Cup Final theme song. Timeless. Who knew Barnes rhymed with 'bananas'?

7. Justin Bieber
This young heartthrob is unquestionably a teen of many talents. But with lines like "Catchin' Bieber fever – forget the swine flu", rapping probably isn't one of them.