IN THE DAYS and weeks leading up to the most recent Royal Wedding, focus turned distinctly from the couple due to tie the knot, and instead honed in on the bride's father.
PA Wire / PA Images PA Wire / PA Images / PA Images
As Meghan Markle and Prince Harry prepared for their ceremony in Windsor Castle on May 19 this year, international media scrutinised Meghan's family, with particular attention being paid to Thomas Markle.
When it was finally confirmed that ill health would prevent him from walking his daughter up the aisle, rumours abound that relations within the Markle family were particularly strained.
And sure, then there was all the carry-on with the staged pap pics, right?
WORLD EXCLUSIVE: Thomas Markle, the father of Meghan Markle, tells @piersmorgan and @susannareid100 about the moment he gave Prince Harry permission to marry his daughter #GMB pic.twitter.com/3AKKDRVXbI

— Good Morning Britain (@GMB) June 18, 2018
Keen to quash rumours and clarify particular reports over the last month, Thomas appeared on Good Morning Britain, and provided an insight into the dynamic at play as the Wedding Day approached.
Unsurprisingly, Prince Harry took the traditional route, and requested Thomas' permission to marry his daughter – a conversation Thomas relayed to GMB hosts Piers Morgan  and Susanna Reid today.
Meghan told me first and then a few times after that Harry got on the phone with Meghan, they called me together and Harry asked for her hand over the phone.
And the response?
I said:' You are a gentleman, promise me you will never raise your hand against my daughter and of course I will grant you my permission.
And when word landed that Meghan's father would not be walking her up the aisle?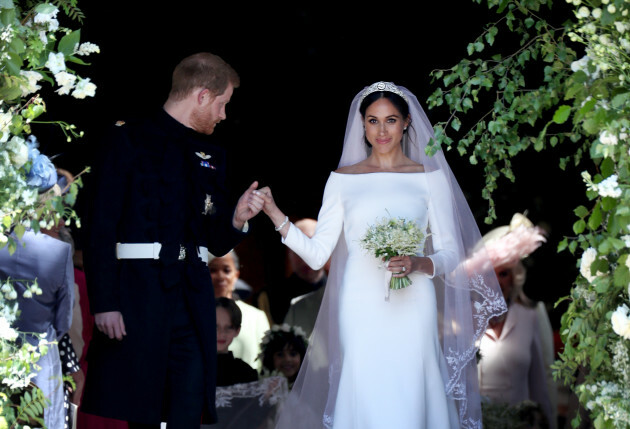 PA Wire / PA Images PA Wire / PA Images / PA Images
Well, according to Thomas, the couple were extremely gracious in their disappointment.
They Meghan and Harry were disappointed but they both said, Meghan cried I'm sure, and they both said 'take care of yourself, we're really worried about you' and the important thing is that you get better.
DailyEdge is on Instagram!