THERE IS SOMETHING unusual going on with the TV listings today.
According to the RTE website, this evening's viewings on RTE One include a Sandra Bullock film, followed by an episode of crime drama Longmire.

RTE.ie
Nothing unusual there.
However, when you look at the Metro's TV listings, an entirely different programme looks set to air after 28 Days.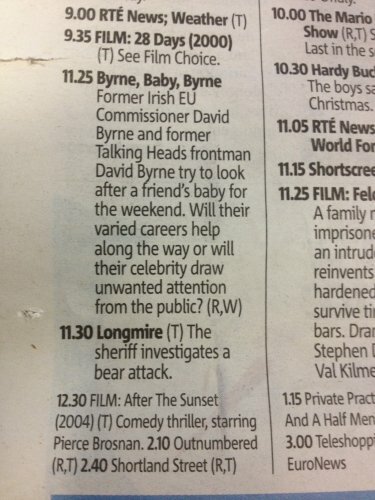 We can't help but think we'd prefer Byrne, Baby, Byrne to Longmire…what do you think?
H/T to @yourrteguide via Twitter, who swear they had nothing to do with it.