MICHAEL BAY IS one of the most successful working directors in Hollywood, having helmed the Transformers movies, both Bad Boys films and Pearl Harbor amongst others
He raised eyebrows this week when he said that he was unhappy with his much-mocked 1998 hit Armageddon.
(But he clarified that he was just unhappy with some of the editing and was in fact proud of the flick.)
Still, it had us thinking about some of the things that Michael Bay really should apologise to us for.
1. Pearl Harbour
If you've managed to sit through all three hours of this tedious romantic drama without flying into a blind rage you are a stronger person than us.
Pearl Harbour might have some visually stunning moments but it's got plenty of ropey would-be romantic moments best illustrated by the wooden acting here.
Scarlet for Ben Affleck to be honest
Melissa Hadadi / YouTube
2.  Allowing Bruce Willis to wear this outfit in public
We really feel like any film director worth their salt would not allow the star of their movie to wear this at an event promoting said film.
Really.
/PA Archive/Press Association Images
3. This posing with a car carry-on
We don't care how many gajillion dollars your Transformers movies are making Michael this just looks a bit cringey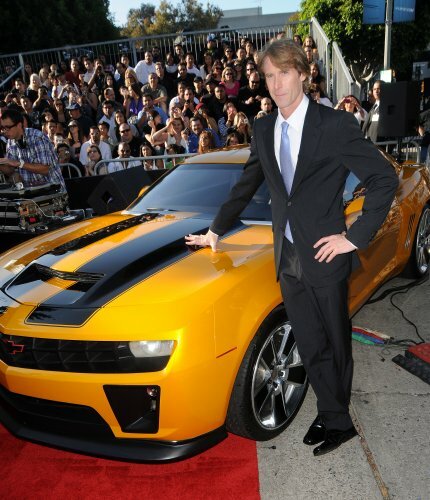 LuMar Jr/AFF/EMPICS Entertainment
4. His treatment of Megan Fox
Megan Fox and Michael Bay had a very public falling out with Fox comparing Bay to Hitler (!).
It didn't go down well with Fox removed from the next Transformers movie.
They've since patched things up and she's landed a part in a Teenage Mutant Ninja Turtles movie he's producing.
Mind you we reckon Fox, while a bit harsh, may have been onto something. Here we can clearly see Michael laughing with Shia LaBeouf and Megan feeling super awkward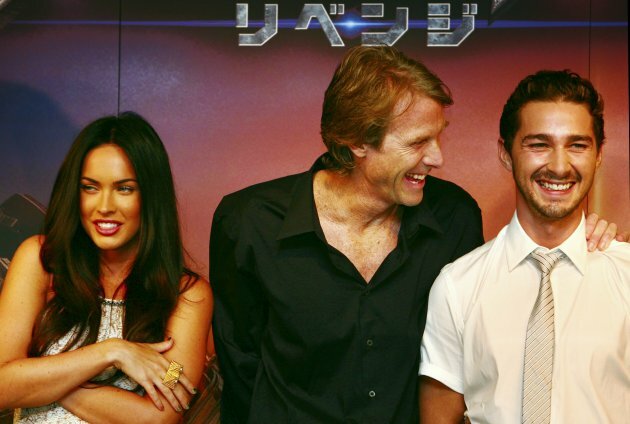 Junji Kurokawa/AP/Press Association Images
Here Michael seems nonplussed by a joke Megan is making. Ouch.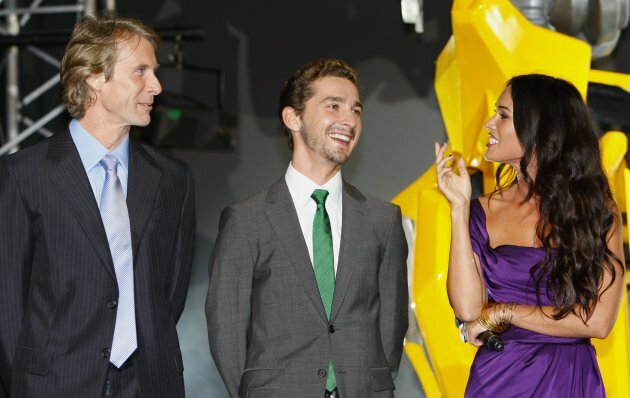 Shizuo Kambayashi/AP/Press Association Images
But then he's grovelling quite a bit here so who knows?
Tammie Arroyo/AFF/EMPICS Entertainment
5. This dreadful sitcom cameo playing himself
Bay recently played himself in a guest cameo on American sitcom The Neighbors.
It's stilted and vaguely creepy.
Gross, Michael Bay.
Gross.
Sebastian Banks / YouTube
6. These ridiculous Victoria's Secret ads
Underwear giant Victoria's Secret is big business worldwide so they obviously like to splash out for their ads, which apparently means hiring action movie veteran Michael Bay.
The result are ridiculous and play like a parody of every Michael Bay movie ever with added underwear models.
We're not sure why the girls have to pose in their knickers in front of giant explosions, on top of pool tables or as a giant helicopter flies right past them to sell underwear.
You can tell us you're sorry whenever you're ready Michael.
watchFashionNews / YouTube
7. His smug facial expressions
Maybe because he is counting all the vast, vast amounts of money his movies have made but whenever we see a picture of Michael Bay he seems unbearably smug.
Exhibit A: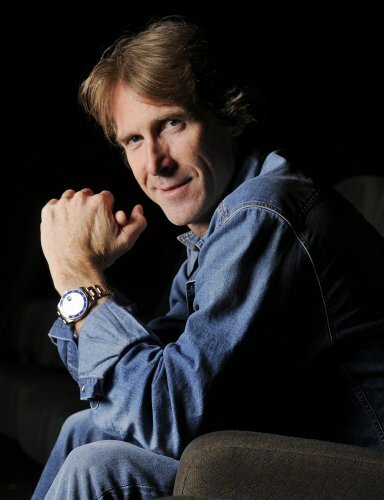 Chris Pizzello/AP/Press Association Images
Exhibit B:
Matt Sayles/AP/Press Association Images
Exhibit C: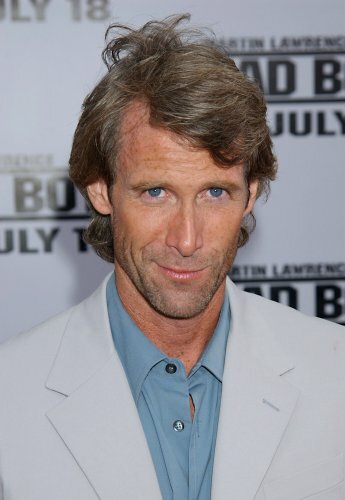 TAMMIE ARROYO/AFF/EMPICS Entertainment
8. Excessive explosions
We get that action movies need explosions but Michael Bay uses them as punctuation marks in every film to the point where you have severe explosion fatigue.
Respect the movie explosion Michael Bay and use it more sparingly.
Please.
jimmybarrinhio / YouTube
9. Excessive slow motion
If Michael Bay likes one thing more than explosions than it must be slow motion.
His films are littered with so much slow-mo that you might think you've fallen into some kind of trance when watching them.
Cut it out Michael Bay!
Kirk Fryear / YouTube