AH, MICHAEL D and his dogs.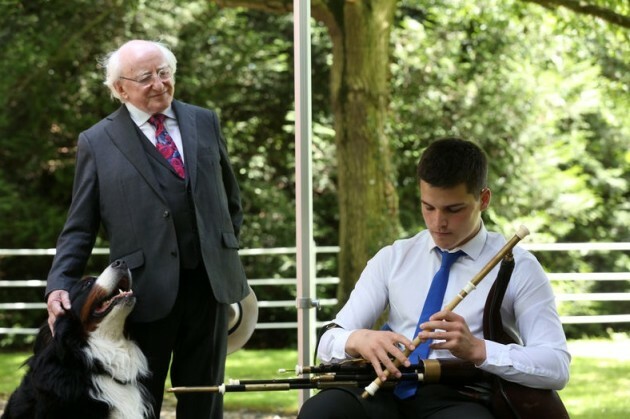 RollingNews.ie RollingNews.ie
His Bernese Mountain dogs called Bród and Síóda are lovable features of so many Áras events, but back in August Irish Twitter user Rajiv – who goes by @jiffington - was looking on the official Presidential website when he came upon a startling discovery.
In the FAQ section of President.ie, it talked about an additional Labrador called Fred – who never shows up in any photos, even though he "lives at Áras an Uachtaráin".
Rajiv decided to write a letter to President Higgins to find out more info about this mysterious Fred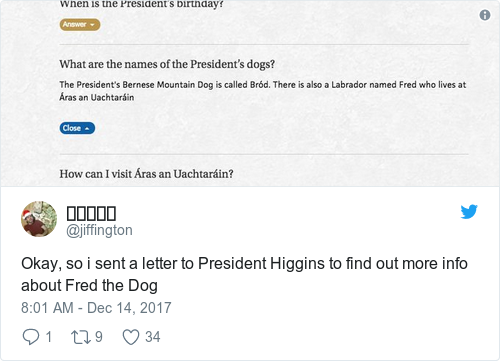 @ / jiffington @ / jiffington / jiffington
This was the full letter sent to the Áras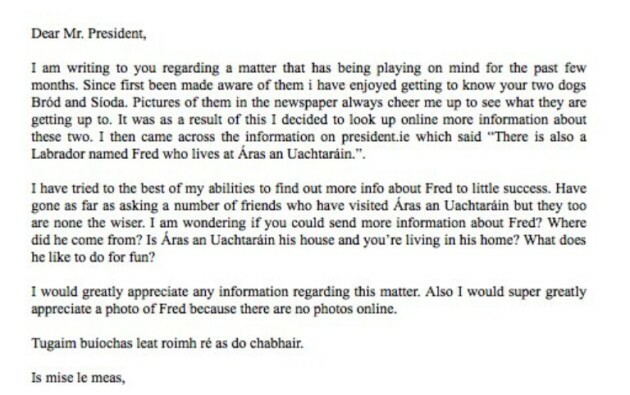 @jiffington @jiffington
Basically: we need more info on Fred, given there's zero photographic evidence.
Today, Rajiv received a full response on the matter from the President's secretary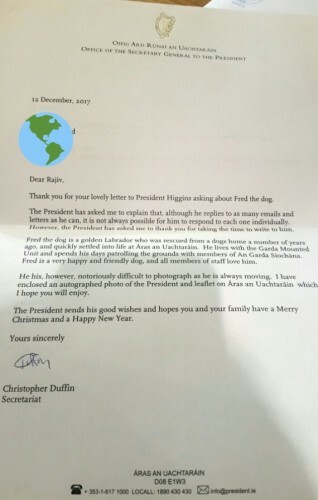 @jiffington @jiffington
In it, we discovered:
Fred is a golden Labrador who was rescued from a dogs home a number of years ago
He spends his days patrolling the grounds of the Áras with members of An Garda Síochána
He's a "very happy and friendly dog"
He's "notoriously difficult to photograph as he is always moving"
Bless.
Also enclosed was an autographed photo of Michael D
@jiffington @jiffington
The mystery of Fred has been solved.
All we need now is a photo.
DailyEdge is on Instagram!