THE SECOND EPISODE of the new series of Have I Got News For You aired on BBC last night.
As usual the panellists took a look at the big stories making the headlines in the past week, and who could have missed the State Visit of President Michael D Higgins?
Here's what Paul Merton had to say:
This is the first visit to Britain by an Irish president, that's him there, the little guy there, Michael Higgins… rather overawed by where he is.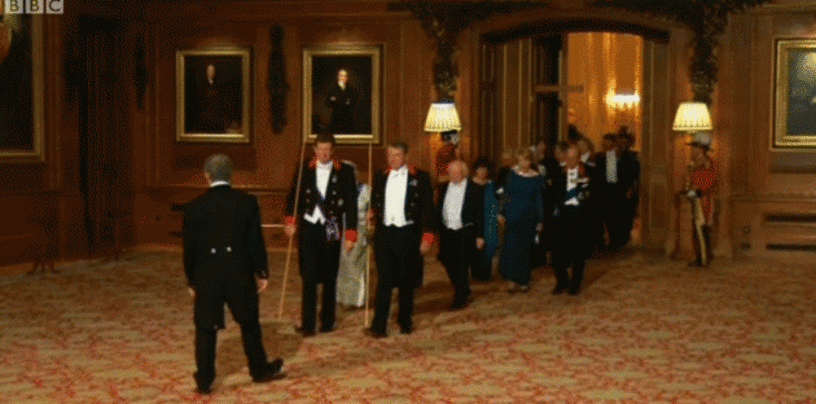 I mean he is a funny little fella, there's no two ways about it.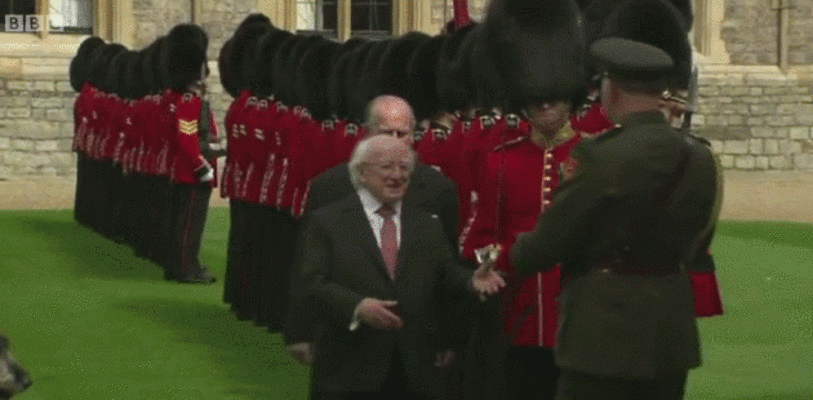 My Irish cousins say the same, so I'm trying not to be impolite.
Viewers had their own opinions on the president's appearance too:
The panelists also discussed complaints surrounding Martin McGuinness' inclusion at the State banquet, to which Ian Hislop commented: